If you read the reviews, watch the YouTube videos, and evaluate what else you could get for the same amount of money, it would be easy to decide to go out right away and buy a 2022 Ford Maverick Lariat. There's just one problem. You have about as much chance of walking into a Ford dealership today and driving away in a brand-new 2022 Ford Maverick Lariat as becoming the first president of Mars. The questions have to be then; when will you be able to buy a brand-new 2022 Ford Maverick, and is there an alternative if you don't want to wait until who knows when to take delivery?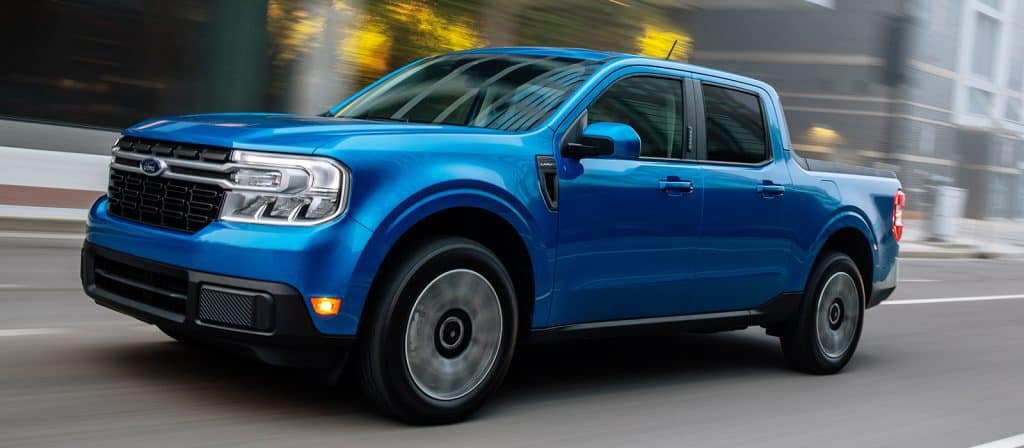 If you haven't got a confirmed factory order for a 2022 Ford Maverick Lariat already placed with a dealership, it's almost certain you won't be getting your hands on one in 2022. The order book for 2023 Ford Maverick will probably be open before some orders for 2022 Ford Mavericks get fulfilled.
A similar situation arose for Ford when it radically redesigned the F-150 in 2015 when demand completely outstripped supply. However, the problems are not limited to a relatively localized supply bottleneck or just a single model this time. The lack of new vehicle inventory is a problem for all automakers and models. But some are much more affected by production and supply issues than others, and the 2022 Ford Maverick is one of the models that are particularly badly hit.
Why is the 2022 Ford Maverick in short supply?
The order book for the 2022 Ford Maverick has been open since as long ago as the Fall of 2021, but a dealer memo has been circulated that confirms some 2022 Ford Maverick orders will be pushed back by Ford. The reasons stated include parts shortages, extremely strong demand, and unprecedented supply chain bottlenecks.
Ongoing supply chain issues and chip shortages continue to disrupt the sales and production of most new vehicles, but these problems are even worse for models proving to be as popular as the 2022 Ford Maverick.
It could be worse, though. You could have an order in for a full-size Ford Bronco! Good luck with that one.
If you were just desperate to get a 2022 Ford Maverick and you weren't bothered about which trim level, you might be able to drop on a 2022 Ford Maverick XL or 2022 Ford Maverick XLT a little easier than a 2022 Ford Maverick Lariat.
The Lariat is the top trim level with an impressive list of standard features and equipment, but the more tech goodies you have in a vehicle, the more microchips you need to produce it. The limited supply of microchips remains the biggest challenge to new vehicle production, so it's possible automakers might prioritize building an increased number of lower-spec models over a lower number of high-spec models.
I can't confirm that automakers are currently doing that, but it would make a lot of sense from a business cash flow point of view. Companies like Ford have massive overheads, and more businesses fail through cash flow problems than for any other reason.
If you have enough microchips to produce ten low-spec models or six of the top trim, it has to make sense to produce the ten rather than the six. It would not only result in more revenue, but the manufacturer would also be keeping ten customers happy instead of just six.
How long is the 2022 Ford Maverick waiting list?
Far more people want a 2022 Ford Maverick than Ford can supply. And although the problems are starting to ease, the road back to full production is a long and congested one.
Plenty of dealers will quote a wait of up to a year until you can expect delivery of a new Maverick if you place an order today, although plenty are now refusing to even off an estimated delivery date.
Even relatively run-of-the-mill models have waiting lists at the moment of anywhere between a couple of weeks to four months. Models as outrageously popular as the Maverick, Bronco, or Tesla now feel almost unattainable.
As I said earlier, you're not going to get a 2022 Ford Maverick if you don't already have an order in the pipeline. Even then, if the order was placed this year, there's a good chance it will be shifted to a 2023 model.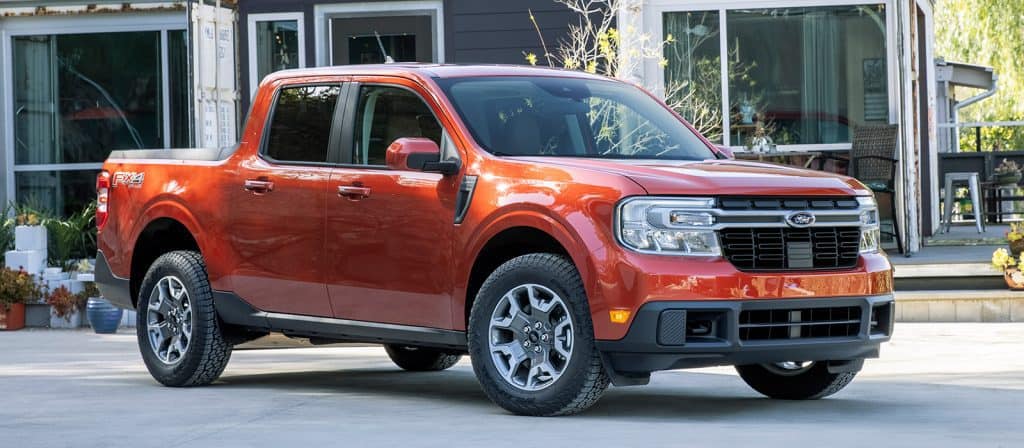 When would you get a new Ford Maverick if you order today?
You'll be pleased to know that it's not all bad news. Just because there's a waiting list as long as your arm at the moment, it doesn't mean that the long wait you would currently be quoted is set in stone. I've seen waiting lists disappear as quickly as they appear in the past.
If you get an estimated delivery date of January 2023 for a 2022 Ford Maverick Lariat you order today, it's not out of the question that you might be driving around in your new truck in late summer this year.
Once production bottlenecks are alleviated, you'd be surprised at how quickly orders can be fulfilled when production gets fully underway. Currently, Ford and its dealer network will be managing expectations by quoting worst-case scenarios for delivery dates to buyers while secretly knowing there's every chance those dates will prove to be pessimistic.
After all, it's always better to under-promise and over-deliver than to over-promise and under-deliver.

2022 Ford Maverick Lariat alternatives
If you need a new truck right away, but the 2022 Ford Maverick Lariat would have been the perfect fit for your needs, you might wonder if there's an alternative that you could get your hands on quicker.
The good news is there are alternatives to the 2022 Ford Maverick Lariat that you would probably be able to drive away in sooner. The bad news is they'll probably cost you more than the Ford if you're not paying more than the MSRP, and you can forget about a hybrid powertrain for the time being.
Small pickup trucks you might want to consider as an alternative to the 2022 Ford Maverick Lariat include the 2022 Ford Ranger Lariat, 2022 Honda Ridgeline RTL-E, 2022 Toyota Tacoma Limited, 2022 Chevrolet Colorado ZR2, and the 2022 Hyundai Santa Cruz Limited.
Here's a table showing how they all compare to the 2022 Ford Maverick Lariat:
| Model | MSRP | Engine | Hp | Torque | Length | Height | Bed | Max towing | Economy (city/hwy) |
| --- | --- | --- | --- | --- | --- | --- | --- | --- | --- |
| 2022 Ford Maverick Lariat | $25,860 | 2.5L Hybrid | 250 | 277 lb-ft | 199.7″ | 66.7″ | 54″ | 2,000 lbs | 42/33 mpg |
| 2022 Ford Ranger Lariat | $33,805 | 2.3L I-4 | 270 | 310 lb-ft | 210.8″ | 71.0″ | 61.4″ | 3,500 lbs | 21/26 mpg |
| 2022 Honda Ridgeline RTL-E | $43,570 | 3.5L V6 | 280 | 262 lb-ft | 210.2″ | 70.8″ | 63.6″ | 5,000 lbs | 18/24 mpg |
| 2022 Toyota Tacoma Limited | $39,455 | 3.5L V6 | 265 | 265 lb-ft | 212.3″ | 70.6″ | 60.6″ | 6,700 lbs | 19/24 mpg |
| 2022 Chevrolet Colorado ZR2 | $42,600 | 3.6L V6 | 308 | 369 lb-ft | 212.4″ | 70.3″ | 60.5″ | 5,000 lbs | 16/18 mpg |
| 2022 Hyundai Santa Cruz Limited | $39,870 | 2.5L I-4 | 277 | 311 lb-ft | 195.7″ | 66.7″ | 48″ | 5,000 lbs | 21/27 mpg |
How the 2022 Ford Maverick compares to rival trucks
As you can see from the above table, nothing else comes close to the 2022 Ford Maverick Lariat when it comes to price and fuel economy. On the other hand, the towing capacity is pretty dire, which suggests the Maverick is more of a lifestyle vehicle than a hard-working pickup truck.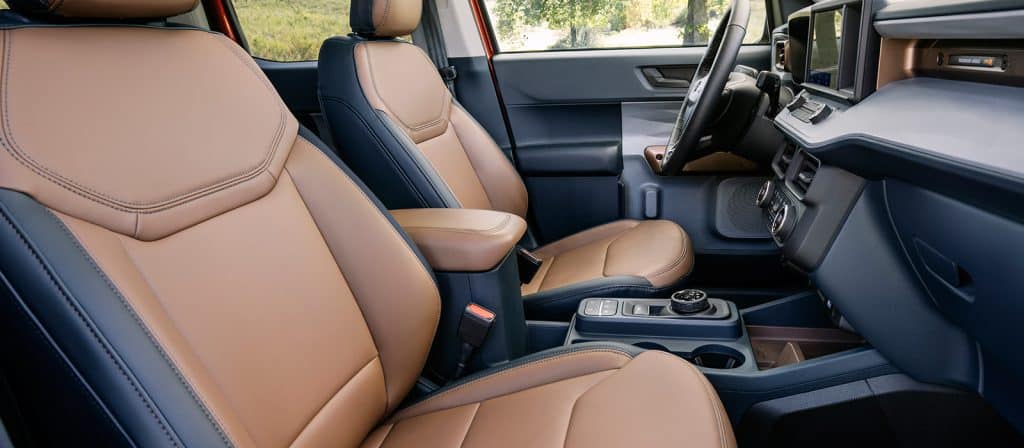 The 2022 Hyundai Santa Cruz Limited is perhaps the closest rival as far as size and capability are concerned, but look at that massive price difference! With that starting MSRP for the top-spec Maverick, it's easy to see why so many people want one. Nothing else compares to the Ford unless you are prepared to accept a lower-spec model with far fewer toys, so it's up to you whether it's worth waiting for a 2022 Ford Maverick Lariat.