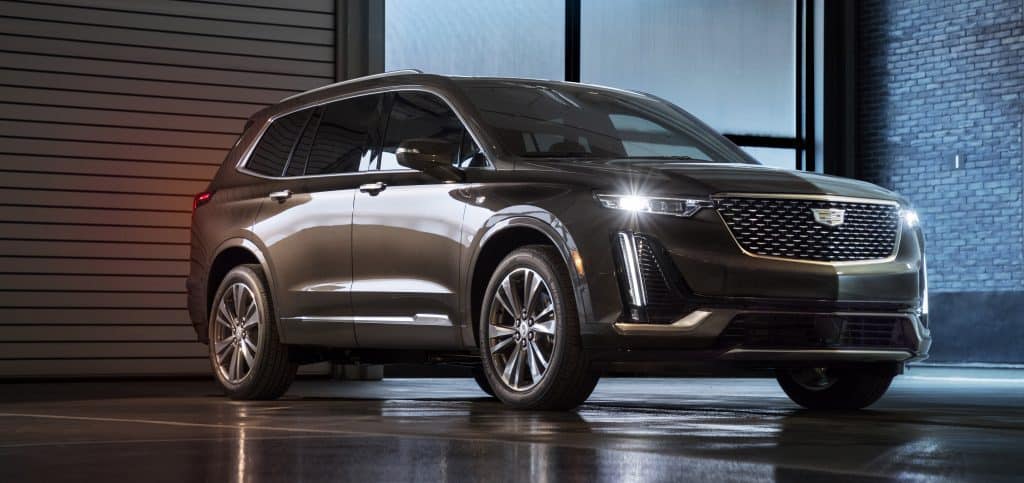 If you're thinking of buying a brand new car, truck, van or SUV then 2021 probably isn't the best time to take the plunge. A number of negative factors have come together in 2021 to make it one of the worst times in recent memory to buy a new car, so let's take a look at why 2021 is a bad year for new cars and why you should wait until 2022 to buy a new car instead.
Coronavirus restrictions reduced new car production in 2020
Global shortage of semiconductors has hit new car production
Increasing demand for cars from former commuters
Few or no incentives from manufacturers or dealers
Some dealers charging more than MSRP
New models held back until 2022
Approval for credit getting harder
Economic uncertainty
Lack of choice
1. Coronavirus restrictions in 2020
It might feel like a long time ago after everything we've been through since early 2020, but what happened with the arrival of the coronavirus is still having a knock-on effect well into 2021 and possibly beyond.
When coronavirus was new and nobody really knew how to combat it a lot of western countries decided to abandon established World Health Organization pandemic planning and adopt the lockdown policy of the Chinese Communist Party instead. This led to the mass closure of manufacturing plants of all types, including the auto industry.
Of course, at the time, the last thing most of us were thinking about was buying a new car. But when the initial wave of infections began to abate it soon became clear we were going to have some big problems ahead, and that's without further waves of infection and further lockdowns and restrictions.
Even when factories reopened, many had to abide by stringent social distancing measures that reduced the number of vehicles that could be produced and it, therefore, led to a lack of product once demand began to pick up again. Even when production began to get back up to full capacity, a backlog had now been created that was always going to take time to eliminate.

2. Global shortage of semiconductors
Just when automakers were once again in a position to resume full production capacity, or something close to it, another shock to the automotive system arrived in the shape of a global shortage of semiconductors. But why would a shortage of computer chips hurt new vehicle production so badly, and why has the shortage come about?
The global shortage of semiconductors (computer chips) is a result of increased demand for consumer electronics of all types due to the coronavirus pandemic. As millions of people stayed at home they increasingly turned to electronic devices for work, fun, entertainment and socializing.
Manufacturing semiconductors isn't an easy process by any means and there was little extra capacity available to meet this unprecedented demand for new phones, laptops, set-top boxes, TVs, tablets and everything else.
It's easy to take things like new cars for granted and to not pay too much attention to what goes into building them. However, a huge amount of the features we take for granted with our new cars such as infotainment systems, engine management systems, climate control, ABS, traction control and much, much more are controlled by computer chips. No computer chips, therefore, equals no new vehicles, and even a shortage of chips being produced for the auto industry means a severe contraction of production.
3. Increasing demand for cars from former commuters
There's an increased demand for new cars from those who would have bought them but haven't been able to due to the lack of inventory, but the fallout from the virus has also created demand from some people who wouldn't have considered owning a car before all this.
With many people choosing or being forced to work from home rather than commuting to and from work, season tickets for trains and busses started to look like an unnecessary expense if you were not using them. Even as people started to go back to the workplace to some extent, many people realized that a car would be a more cost-effective and flexible solution to travel than public transport.
A lot of people decided to look for cheap used cars to buy, and this increased demand for used cars led to a squeeze on used inventory and increasing prices. Add into the mix a lack of trade-ins due to a lack of new car inventory and it created something of a perfect storm for the used car market.
Inevitably, some people who were put off buying used due to the rising prices then started to turn to new cars, which then created even more pressure in the new car side of the industry.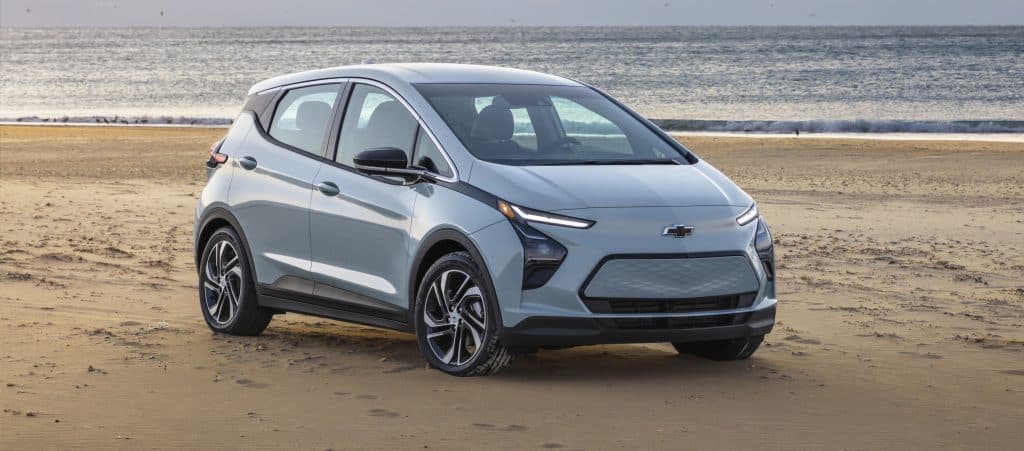 4. Few or no incentives from dealers or manufacturers
2021 is a bad year to buy a new car because there are few or no incentives whatsoever being offered on new cars by dealers or manufacturers. It stands to reason really. If dealers and manufacturers have more people wanting to buy new cars than they have cars to sell, why on earth would they want to offer discounts or incentives?
Incentives are offered when sellers need to attract buyers, but when they have more buyers than they can handle there's no reason for them to discount a vehicle they can sell to the next person that comes along for full MSRP. And at the moment, that next person will be along almost immediately, and that's if there isn't already a waiting list for that particular model.
The best price you can get any particular new vehicle for isn't constant, so the only way you know what you should be paying for your new vehicle is to do a little research. The easiest way is to get a range of up-to-date quotes from dealers in your area is to use this free tool from thecarconnection.com. Just enter a few details with no obligation and you'll get genuine quotes sent to your inbox for free that will tell you what the best current price is for the vehicle you want.
5. Some dealers charging more than MSRP
Although it's probably forbidden in the franchise agreements of some dealers, you'll still come across some who are looking to maximize the income they can get from what little new car inventory they have right now by selling at prices above the MSRP.
There will always be people out there ready to pay over the odds for something when it's in short supply, and that's why prices for houses and apartments in places like New York are so ludicrously high. There's a finite supply of land there and that means a limited amount of housing, so the more people that want to live there the higher the prices go.
If money is no problem to you and you desperately want a new car, then go right ahead and pay whatever it takes to get what you want. I'm sure the dealer and the salesperson who takes your order will appreciate your business, but my website is about buying and selling cars smarter and cheaper so I'm going to advise against buying a new car in 2021.
If you want to know what you can get any new car for in your area right now, click the banner below:
6. New models held back until 2022
A lot of brand new and completely redesigned models that had been due to go on sale in 2020 as 2021 model year offerings got delayed until mid-2020, and some were even held back for the 2022 model year. This means there are a lot of all-new models you might want to wait to see and test drive before making a firm commitment to buy.
Also, those all-new models that were held back that are now on sale are still in their infancy and anyone who has read a few of my used buying guides will know that I always stress that the first model year often has a lot of niggles that need ironing out. The all-new Chevy Suburban may now be out in all its glorious new splendor, but restricted supply means not as many will have hit the road as would have in normal times so who knows what problems may crop up in the not-too-distant future?
If you wait until 2022 to buy your next new car you'll be presented with a choice of models you can only dream about being able to buy right now.
7. Approval for credit getting tougher
Despite what a lot of people will tell you, the overwhelming majority of new car buyers use finance rather than paying cash to fund their new vehicle purchases. With dealers increasing the prices of their new car inventory, banks are currently valuing those new cars at as much as 110% to 120% over and above their actual retail value.
What most consumers might not understand is that the increase in value means it's now harder to get a new auto loan approved if you have anything resembling a less-than-stellar credit score. If your current credit score is below 700, or you find yourself in a challenging credit situation at the moment, getting approved for any sort of vehicle finance could be harder than it's been for a decade or more.
Even if you do get approved, the chances are the interest rates will be higher than they have been for a while too. Combine over-the-top new cars prices with a tough loan approval environment and interest rates higher than they ought to be; does that sound like a time when you should be thinking about buying a new car?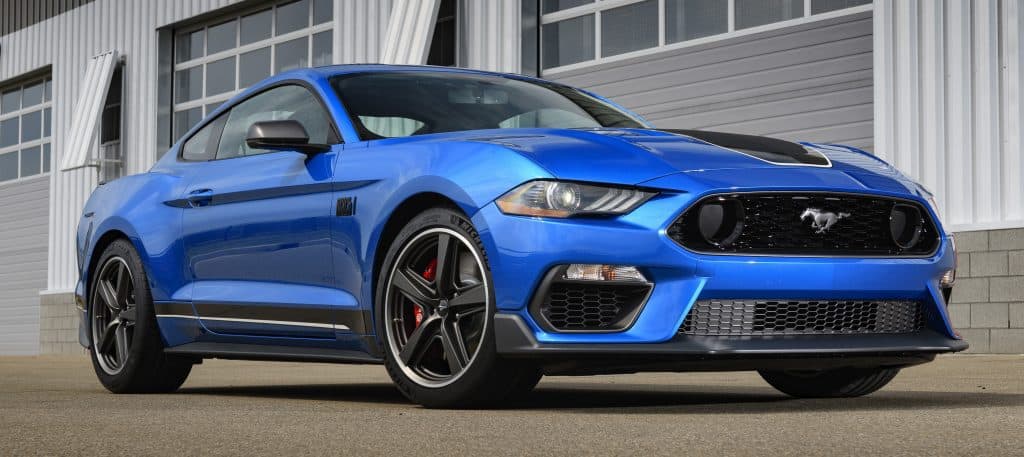 8. Economic uncertainty
It might feel like things are getting better, and they possibly are, but we're still in uncertain times and who knows what economic shocks lie ahead in the near future? Buying a car is a big investment, and for most people, it will be the most money they spend on anything other than a home.
Are you certain your job is safe and secure? What's going to happen to things like inflation, rents, interest rates and other costs? What if a new, more virulent strain of the virus arrives that makes the government want to impose more lockdown restrictions when winter arrives when respiratory viruses always flourish?
Everything might stay more or less the same, but the immediate future has rarely been more uncertain, and are you confident enough in your situation and your finances to go ahead with such a big purchase at the moment?
9. Lack of choice
Okay, let's assume that none of the above concerns you and let's assume you're still ready to go out and buy that new vehicle. I can guarantee you from personal experience that you'll be thoroughly underwhelmed by a chronic lack of choice in the new car market. I know because I've been scouring the market for myself recently.
Even if you can get the model you want you might have to compromise on the trim level or the color. You might find yourself being talked into paying for extras you don't really want on a stock vehicle just because that's all there is. It's easy in these circumstances to set out with a reasonable and realistic budget, only to find yourself being tempted to blow that budget because a higher-spec model is all that's available.
Do yourself a favor. Unless you are in absolutely dire need of a new car or you have so much money that none of the above matters, then keep doing your research and look to make that new car purchase in 2022 instead of right now. You'll thank me in the end.