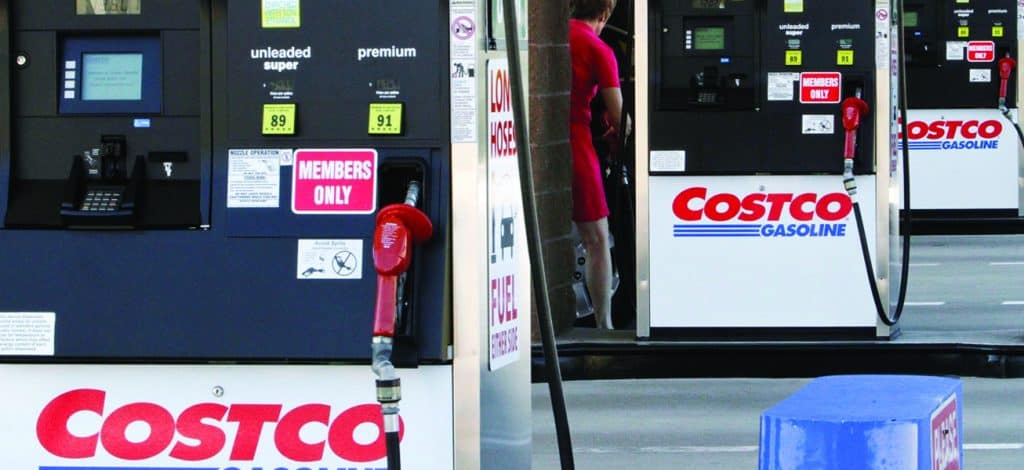 The list of reasons why Costco remains one of the best places to shop just keeps getting longer. However, the one thing that tops the list for most of their customers is the relatively low Costco gas price. If you are looking to save a few dollars on gas, Costco is the way to go.
It's worth noting that the company's fuel prices are the lowest in most states. And this is why customers are always willing to wait in line, sometimes more than an hour to fill up their tanks!
But are the wholesale giant's gas prices really lower than the competition? Do their cheap prices mean the fuel isn't as good? How do they manage to keep their gas prices down? Thankfully, we did some digging, and have the answer to your queries here! 
What Is The Cost Of Costco Gas?
The cost of gas has reduced slightly over the past few months, and the current national per-gallon average is $3.775, which is likely to increase again soon, going by the latest trends.
You may know Costco as a highly popular wholesale grocery store, but have you ever considered taking advantage of their gas prices? Costco fuel prices are arguably the most affordable around, but how does the company compare with other similar gas providers?
Obviously, prices vary based on location. However, after some random searches, it is very clear that Costco provides a pretty sweet deal for gas. Let's evaluate how Costco's fuel prices compare against other companies by examining a few examples.

In Florida, according to GasBuddy.com, the current per-gallon cost of Costco gas is $2.99, which is clearly not the most affordable. Westar offers the cheapest gas in Florida, at $2.25 per gallon.
In Idaho, the company that offers the cheapest gas is Conoco, at $3.84 per gallon. Costco is only ranked third, behind Pummer Quick Stop, selling their gas at $3.99 per gallon.
In Washington, Costco doesn't even feature in the list of the cheapest gas providers! The title goes to Harold's Market which offers the most affordable gas prices at $3.58 per gallon. They are followed closely by Samcor Fuel, Safeway, and Yakamart at $3.59, $3.60, and $3.61 per gallon respectively.
Finally, let's examine the fuel prices in Pennsylvania and Texas. At $3.45 per gallon, Costco offers the cheapest gas in Pennsylvania. However, the company is joined at the top spot by other four providers; Sam's Club, Exxon, Martin General Stores, and BJ's.
In Texas, Costco gas prices are among the highest, at $3.96! Chevron and Circle K hold the tag of the cheapest gas prices at $2.59 and $2.71 per gallon respectively.
A quick way to track Costco fuel prices is to download and install the Costco app on your Android or Apple smartphone.
How does Costco manage to keep its fuel prices relatively low?
Costco, according to research, is typically 20 cents lower than the market average. And this also means the company has a huge, loyal fanbase. The wholesale giant, therefore, manages to keep its gas prices low because of the incredibly large volumes of fuel it sells.
Some of the busiest Costco locations are able to sell up to millions of gallons of gas every month, whereas most of its competitors can only manage around 80,000 gallons in the same period. 
Obviously, having the gas centers right next to the store propels customers inside, too. This means that each time a member comes to fill up the tank, they are also highly likely to spend a few more dollars on food or any other items as well, ultimately driving up the sales of the company's warehouses.
To purchase fuel from Costco, you must first become a member, and membership sales account for up to 75% of the chain's overall revenue. Because potential members are enticed to sign up due to Costco's affordable gas prices and other great deals on everything from food to electronics, the company can easily afford to price its products and services much lower than the competition.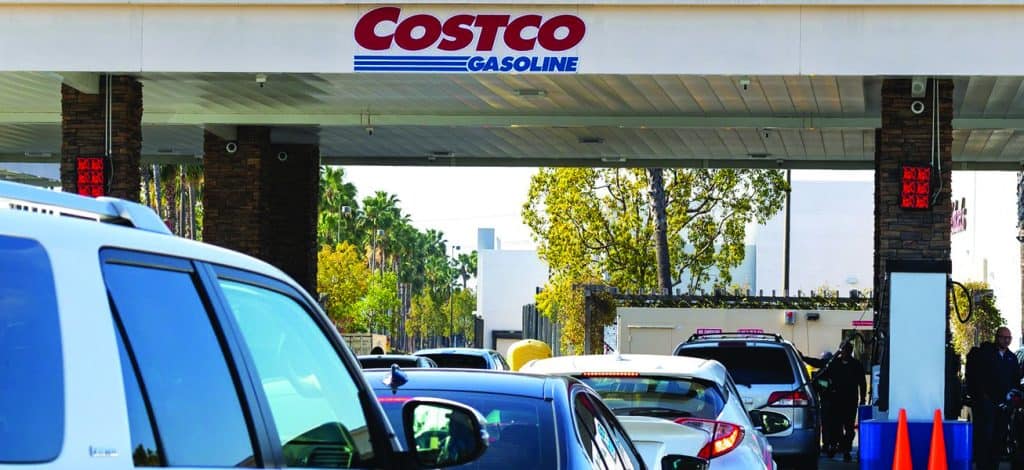 Is Costco gas good quality?
You might be worried that because Costco's gas prices are relatively low, the fuel's quality may not be amazing. However, just like any other Kirkland item they sell in their warehouses, the Kirkland Signature gas is of the highest quality.
According to the promotional material, Kirkland Signature can significantly boost performance, minimize emissions, restore fuel economy, and protect components against harmful deposits. Simply put, its gas meets top-tier gasoline standards with deposit control additives to protect and deep clean vehicle engine parts for the ultimate engine performance.
What are the potential disadvantages of buying Costco gas?
Even though Costco offers premium quality gas at affordable prices, there are a few disadvantages of buying your gas at Costco, including:
Long lines: As previously mentioned, there can be long queues at nearly all Costco gas centers. So, if you are in a hurry or your gas light is on, you'll be better off filling up your tank elsewhere.
They don't accept cash: As part of its mission to keep operating costs to the absolute minimum, Costco doesn't accept cash payments. The company only accepts Costco cash cards, debit cards, or Visa credit cards. To use your cash, you may have to go through a daunting process of going into the warehouse and using cash to acquire a Costco cash card!
Requires membership: Costco gas centers are only available to members only. The current Costco membership fee is $60, which is paid annually. If you sign up just for gas, this might not be the best deal for you! 
May not be worth the drive time: The other reason going out of your way for Costco fuel might not be a great idea is that not everyone lives closer to a Costco gas station. If you realize that you're using up more fuel driving to the Costco gas pumps, saving 10 cents per gallon may not be worth it!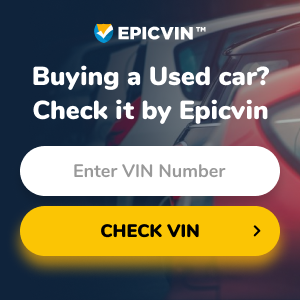 Will the cost of gas reduce anytime soon?
The cost of fuel has more than doubled in just 24 months, leaving drivers across the globe struggling to cope. But what actually caused gas prices to soar?
As with all areas experiencing the effects of inflation today, much of it started with the Covid-19 pandemic. When the pandemic struck and people were staying at home, gasoline demand drastically dropped, creating excess supply and a drop in prices. This ultimately led to a reduction in production. This reduction in production wasn't a problem when demand was down.
However, post-pandemic, the gasoline demand went up, doing so faster than production and supply chain. This resulted in supply not meeting demand hence an increase in gas prices.
We can't also ignore Russia's invasion of Ukraine, where global leaders, such as America, placed severe economic sanctions against Russia, inevitably driving up prices again.
At the time of writing, the U.S national average stood at $3.775 per gallon. While this represents some slight improvement, it doesn't necessarily imply that prices will continue to drop! After all, nobody expects Russia's invasion of Ukraine to end anytime soon, and the global demand is likely to remain incredibly high, impacting the supply chain.
In the end, consumers may have to come up with unique ways to save on gas. Places such as Costco and perhaps Sam's Club offer substantial discounts provided you are a member. What's more, you can use gas price tracking apps such as GasBuddy to determine the best gas prices in your locality and save a few cents at the pump.
Costco Frequently Asked Questions:
Does Costco allow cash purchases?
As already explained, the company doesn't accept cash as well as some credit cards for gas payments. In this regard, they only allow the use of Visa cards or a Costco cash card for the purchase of gas or any other Costco products!
Does Costco operate 24/7?
Being a wholesale giant, you'd expect Costco to operate 24/7! Unfortunately, this isn't the case. Costco fuel centers are generally open between 6:00 am and 9:30 pm. It doesn't matter how cheap Cpstco gas prices are if they're not open when you need gas!
How affordable is Costco gas?
According to GasBuddy, gas prices at Costco are 20 cents cheaper compared to other brands. But don't forget the fact that you must be a member to buy gas at Costco!