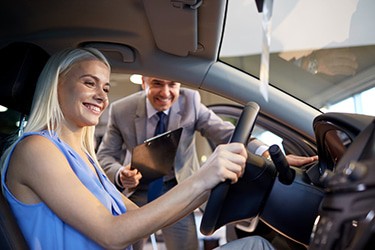 Part of the ritual of buying a new or used vehicle is taking the model you're interested in out on a test drive, but do you really need to test drive a car, truck or SUV before buying one?
It's usually taken as a given that you test drive a car or any type of vehicle before you buy it, but it's certainly not compulsory. It's a good idea to get behind the wheel before you commit to buying a new or used car so you can find out if there's anything you don't like about it, and to help make the right buying decision for you. Some people are very nervous about doing a test drive with a stranger in the car, so don't be pushed into it if you're not comfortable as you may not get much out of the experience due to your nerves.
When you don't necessarily need to test drive a car before buying
The last four new cars I've bought – sorry, leased – I haven't bothered with a test drive at all. The thing is, they were all brand new and I did a lot of research online before taking the plunge. In fact, three of the four I never even saw in the flesh before ordering. Most of today's new vehicles are pretty good, to be honest, and you can get a good idea of any aspects you might not like about them by reading online reviews from trusted sources.
If you read something in a review that sets off alarm bells with you, such as a lack of headroom, a hard ride, or something else you don't like the sound of, you can either forget that model and move on or then decide to get a test drive if you like everything else about that model. There are plenty of alternatives around in every segment, so don't get too hung on a particular model unless you really have fallen in love with it.
The way I get my cars these days is by using online leasing companies, and as I don't actually do a lot of miles in my vehicles, I'm not bothered about a test drive because I don't care about how it drives. Unless all the reviews say it's terrible to drive and ride in, and to avoid it like the plague, I'm more interested in things like how it looks and what features it has.

I'll admit, not everyone is like me, but ask yourself just how many times your car buying decision has really been swayed one way or the other by going on a test drive. If you want the absolute truth, the test drive is a bigger opportunity for the salesperson than it is for you.
Why do we think we have to have a test drive?
Ok, I'll admit that getting a car is a big deal for the vast majority of us, so it seems obvious that we would want to try it before we buy doesn't it? The thing is though, a home is a much bigger financial commitment than a car, truck or SUV isn't it? And how many of us ask to live in a place for a while before buying or renting a place?
We don't, of course, but we may go and view the place a few times before buying, which is often the same as buying a car. We're conditioned to assume we need a test drive, but if you say you're not bothered, which some buyers do from time to time, the salesperson will at least try and insist because it's the best opportunity they have to sell you the car.
Just think about it for a minute. You're in the car for a length of time, which means the salesperson has you as a captive audience. They watch and listen to your reaction to the vehicle and do their best to convince you it's the one for you. The funny thing is, a lot of the time when you're looking to buy brand new, the model you get to test drive might not even be the same as the one you're interested in buying. So, what's the point?
Many years ago, before I went into the industry myself, I went to an Audi dealership near where I live. On the turntable under the lights was a new A4 with a full body kit, and I was sold on it there and then. I immediately decided I wanted the same car in a different color, which was a 1.8T with a manual transmission. The salesperson, when he could actually be bothered with me, asked me if I wanted a test drive.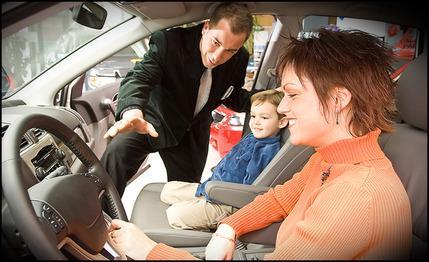 Like most people I said yes, even though I already knew I wanted one. I was then taken out on a test drive in a demonstrator, but it was a 2.0-liter turbodiesel with an automatic transmission. On top of that, it was also a top-spec model with leather and navigation that I could never have afforded. What was the point of that? Luckily for them, it didn't put me off. Although the poor way I was treated that day led me to believe I could have done a better job than them, that's another story.
Can you test drive without a salesperson?
Absolutely, yes, you can go on a test drive without a salesperson, but only in certain circumstances and sometimes only if you are prepared to stand your ground. If you are a walk-in customer the chances are the dealership won't let you take a vehicle out on a test drive without a salesperson because the dealership's insurance won't cover you. Sometimes this is true, but sometimes it's a tactic to make sure the selling opportunity of a test drive with you isn't wasted.
Anyway, how much of an idea are you really going to get by driving a vehicle for a few miles on a route they've designed to show it at its best with a stranger sitting at the side of you trying to sell it to you? You might not be able to have a trial live-in of a house you're thinking of buying, but there are opportunities for you to properly try out a vehicle before you buy one. If you can, try and arrange an extended test drive.
Why extended test drives are a great idea
More and more main dealers are starting to offer extended test drives to buyers looking at buying brand-new vehicles. These can be anything from a couple of hours to a couple of days, and they really do give you the opportunity to get to know the vehicle you're trying out. You will be asked to fill in some forms for the insurance, and there may well be some conditions such as minimum age and a relatively clean driving license you have to meet.
Dealers have been reluctant in the past to offer this to customers for two reasons. The first reason we have already covered, which is it cuts out a vital part of the sales process where the sales exec gets you where they want you. The other issue, and it's one I have experience with, is customers abusing the extended test drive offer. You'd be amazed how many people can only spare time over a weekend, even when they're retired or they work for themselves.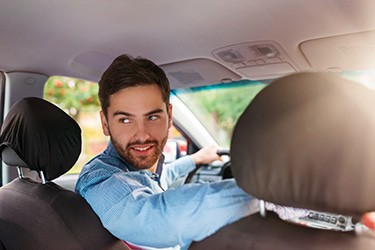 The worst thing is if you deal in prestige cars, and that's because some people see an extended test drive as a way of getting a cool vehicle to attend a wedding or something, without having to pay to hire one.
The internet has changed the retail auto business in a big way in the last 15 years, and dealers are now looking for new ways of attracting buyers. Look out for those who offer extended test drives if you really think you need to try a vehicle out before you commit to buying, but please don't take the mickey if you're not serious about buying. If you've got a vehicle for 48 hours you have no intention of buying you could be depriving a salesperson and others of earning a living by denying the vehicle to a real buyer.
When you really should take a test drive
It's unlikely, if not impossible, to get an extended test drive of a used vehicle you're interested in buying. Even though I've said a short test drive doesn't tell you much, it could at least tell you something when you're interested in a used vehicle. Every used vehicle is unique, and there's potentially a great deal you won't know about until it's too late if you don't at least take it out for a spin.
A vehicle that's been driven very hard for a number of years will drive very differently to an identical model that's been driven carefully. A test drive could alert you to squeaks, rattles and other noises that could indicate a fault, and it wouldn't be great to only find out about potential problems as you drive away from the lot in a vehicle you've just paid a lot of money for.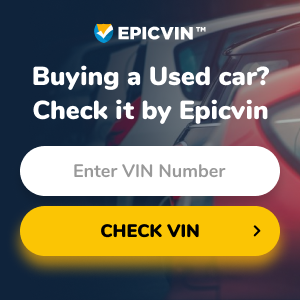 I've said you don't really need to test drive new cars, because you don't, but you absolutely must test drive a used model in almost every instance. The only time it could be safe to buy a pre-owned vehicle without a test drive is if it's a demonstrator. A demonstrator that's three months old with a couple of thousand miles or less is almost as good as a brand new car, so you don't have to worry about a test drive if you're not bothered about taking one.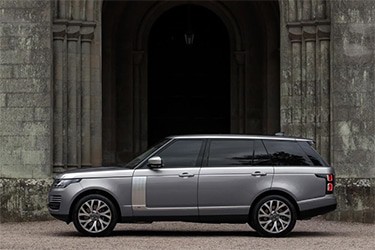 The best and worst times for a test drive
The best time to go for a test drive is before or just after lunch on a weekday. The sales staff will have done their follow-ups, updated their diaries, and will be in exactly the right frame of mind to interact with real human beings and give you a good experience. If you really do want a test drive, it makes sense to have it when there's going to be the least pressure put on you and when the salesperson has the most time to spend with you.
Most sales execs don't get a set lunch break, and most will probably not get a lunch break at all. If possible, try and avoid looking for a test drive around lunchtime. The salesperson might well be fine, but it's better to avoid that sort of time if you can.
The absolute worst time to ask for a test drive is just before closing time, especially on a weekend. No matter what you might think of salespeople, they work extremely long hours and they look forward to going home. The one way you can be sure of getting crappy service is to stroll in ten minutes before they close on a Sunday wanting a test drive.

I remember times when two of us were on duty on a Sunday in a rural dealership and people would drive on the lot at 3.50 pm when we closed at 4 pm. We'd turn off the lights in the showroom and hide behind the cars to make it seem as though we'd already closed. Sometimes people didn't take the hint and came in instead. We tried to be polite and professional, but it didn't help when the customers asked if we were about to close and we said yes, and they still sat down and expected us to spend a couple of hours with them.
There are times when you need to test drive a car, and there are times when you might want to test drive a car, but when it's something brand new you're interested in you don't need to bother if you don't want to. And don't let the dealership tell you otherwise.