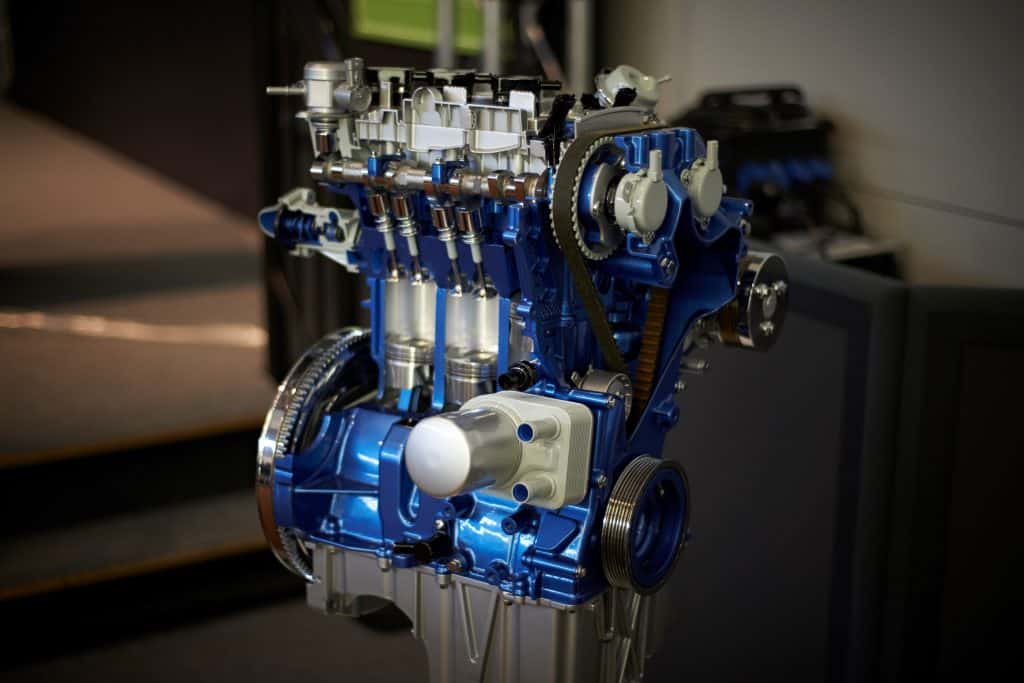 Yes, does Mazda use Ford engines is a legit question. Die-hard fans can sometimes be disappointed to see their beloved brand using a foreign engine. Most people recognize car brands by their country of origin and have grown to love them, but little do they know that it is a business after all and it doesn't really matter anymore. Car manufacturers' stocks are bought and sold; ownership gets changed, and partnerships are formed.
Mazda does not use Ford engines today, but until 2012, the companies had a partnership to share resources and manufacturing techniques. That arrangement long since ceased, so you are more likely to find Mazda engines in Ford cars today rather than the other way around.
The primary goal is to grow the business and increase profits, but there are some advantages that help bring innovation through shared resources and mutual research and development. The automotive market is competitive, and sometimes the only way to survive it is to join hands.
The bright side is that the benefits trickle down to end users and the general population. Low retail prices and better-equipped vehicles have become possible thanks to this kind of inter-company cooperation.
Modern history is full of such examples, their results, and their consequences. Most examples are successful, but some do go south from time to time. At this point, the family tree of the auto industry is quite muddled. It has become challenging to track down who owns which automobile brands after partnerships, sales, separations, and bankruptcies. Complete divisions have been eliminated or created during the past ten years.
For example, how many of you know that Lamborghini is owned by Volkswagen and a model like Urus is effectively a fancy Audi RS Q8? Oh yes, VW also owns Bentley, and BMW owns Rolls Royce. Get the idea?
This dynamic nature of the car market is what makes it sustainable. Legendary brands like Mercury, Oldsmobile, and Pontiac have vanished into history as automakers have shrunk to increase profits and efficiency.
Others, like Chrysler, Jaguar, and Volvo, have found new corporate parents outside of their home nations. And new businesses have emerged, including Rivian and Tesla. Time will tell if these new players will survive on their own or if they will have to look for partners and join hands.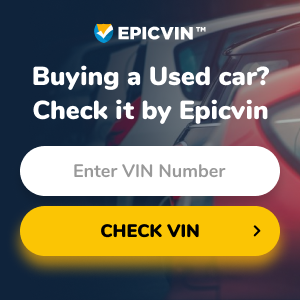 Who owns whom?
The best example of owning shares would be, without a doubt, the Volkswagen Group. The German auto giant now owns major stakes in Audi, Bentley, Bugatti, Lamborghini, Porsche, Seat, Scout, and Volkswagen. This makes the Volkswagen Group responsible for the survival of these brands, their planning, and other crucial decisions.
As a juggernaut on both sides of the pond, Volkswagen controls a massive empire with global sales of nearly 11 million units. This gives the group massive leverage in terms of designing and producing vehicles, enabling it to stretch costs for a new platform or engine over several different brands.
Case in point: the Audi Q7/Q8, Porsche Cayenne, Lamborghini Urus, Bentley Bentayga, and Volkswagen Touareg all spring from the same roots. While some of them may utilize different powertrains and be fitted with vastly different interior trappings, their underpinnings are a lot more similar than their individual brands would like you to believe.
This holds true for other manufacturers as well, and if you want to know more about them, a quick Wikipedia search will reveal a lot. Be ready for a lot of unexpected revelations.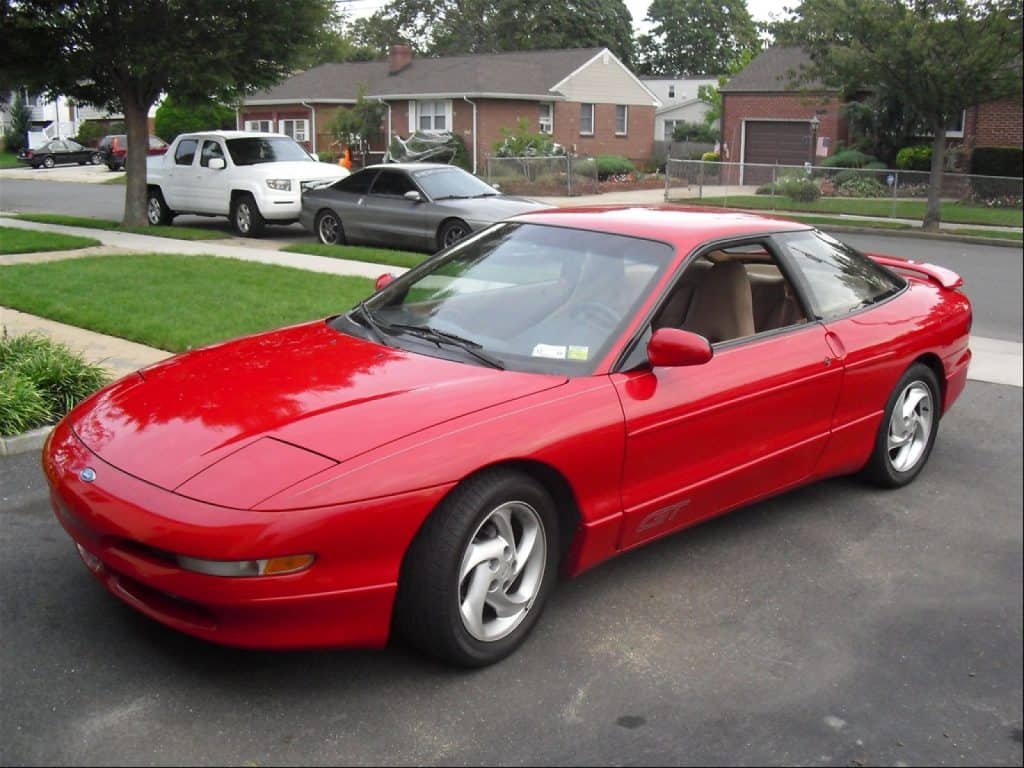 Ford and Mazda are no strangers
From 1974 to 2015, Mazda had a partnership with the Ford Motor Company, which acquired a 24.5% stake in 1979 and increased its ownership to 33.4% in May 1995. Under the administration of Alan Mulally, Ford gradually divested its stake in Mazda from 2008 to 2015, with Ford holding just 2.1% of Mazda stock as of 2014 and severing most joint production as well as development ties.
Mazda began supplying manual transaxles to Ford in the spring of 1980. Mazda's Familia platform was used for Ford models like the Laser and Escort beginning in 1980, while the Capella architecture found its way into Ford's Telstar sedan and Probe sports models.
Further financial difficulties at Mazda in the 1990s, exacerbated in part by losses related to the 1997 Asian financial crisis, prompted Ford to increase its stake to 33.4 percent in May 1996.
Ford's increased influence during the 1990s allowed Mazda to claim another distinction in history, having maintained the first foreign-born head of a Japanese car company, Henry Wallace.
On September 30, 2015, when Ford's shares had sunk to a little over 2% due to stock dilution, Ford sold its remaining shares in Mazda. Ford and Mazda remained strategic partners through joint ventures and technological information exchanges.
In the case of engines, both have continued further development on their end. Ford's next-generation EcoBoost is an improvement over the old Duratec. Ford has bet heavily on its new EcoBoost family of direct-injection, turbocharged engines.
Mazda is developing its own next-generation direct-injection gasoline engines and diesel engines, plus an all-new family of automatic transmissions independent of Ford. Mazda has developed the SkyActiv series of engines that are in themselves ahead of the old L-engines in terms of performance and efficiency.

Mazda in Ford's clothes and Ford in Mazda clothes
Decades of shared product development meant that Mazda and Ford worked on powertrains together. Mazda utilized this to develop a family of in-house V-6 engines, and Ford also made use of this opportunity by using Mazda's engines in their offerings. However, cooperation between the two companies is not limited to engines only.
Ford and Mazda also share components between the Mazda CX-9 and Ford Edge (and to some extent with the CX-7), while the Volvo C30, Mazda 3, and European Ford Focus are closely related. Other current Ford vehicles based on Mazda underpinnings include the Ford Fusion, Mercury Milan, and Lincoln MKZ (all based on the Mazda6).
Additionally, the Mazda 626 sedan served as the inspiration for the original designs of the Ford Escape and Mercury Mariner. The ubiquitous 2.5-liter four-cylinder units that are widespread in both automakers' U.S. lineups have almost identical designs, despite the fact that Mazda and Ford use different engine production plants.
In the US and other countries, both manufacturers have a long history of collaborating on vehicles and platforms. For instance, Ford sold a rebadged Ford Ranger pickup as the Ranger in various regions whereas Mazda offered a rebadged version of their pickup as the B-Series in the United States up until the 2009 model year. Even Ford's best-selling Escort was once constructed for the American market on a Mazda basis.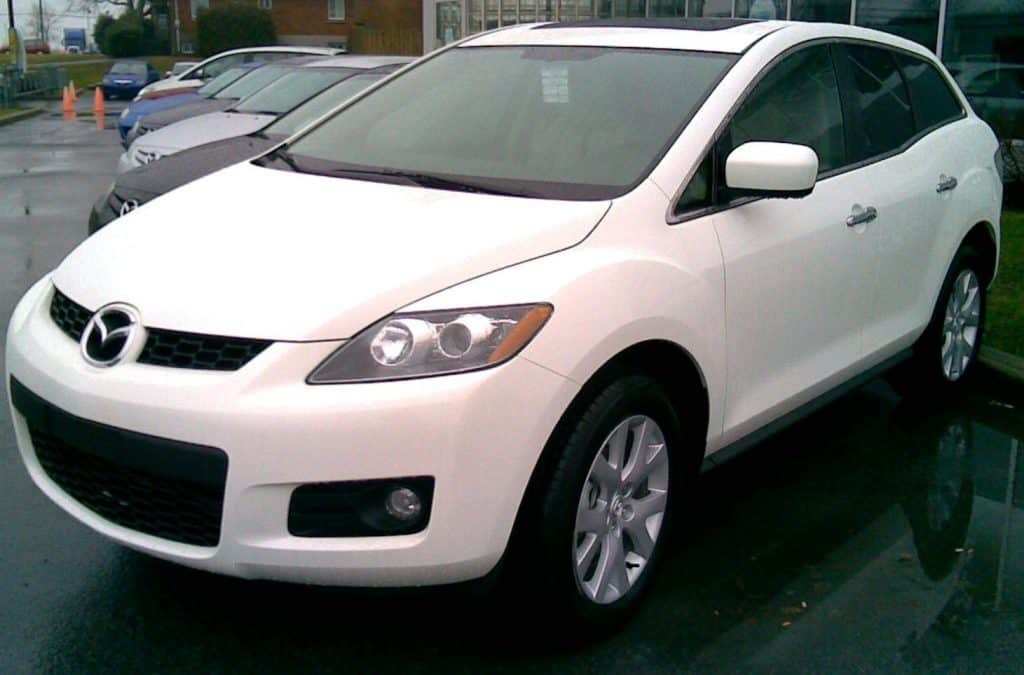 Mazda: A Ford at heart, or the other way around? 
The KL-DE, also known as the KL-03 outside the US, was a variant of Mazda's K-series short stroke 60° 24-valve V-6 with belt-driven DOHC and all-aluminum engine construction. It was fitted to the Ford Probe.
The Mazda diesel engines were used in a variety of Ford vehicles. The 1.7-liter PN inline-four diesel engine was used in the Ford Laser. The Perkins 200 series S2 engines were used in the Ford Ranger, in addition to being used in many of Mazda's own vehicles.
Similarly, the RF Mazda diesel engine was used in the Ford Tempo/Mercury Topaz and the Ford Escort/Mercury Lynx. The WL-T 2.5 Mazda diesel engine was utilized in the Mazda Bounty (UN Chassis Code), Mazda Bongo Friendee, Ford Courier, Ford Freda, and Ford Ranger from 1998–2006.
All these engines were manufactured by Mazda engines, but the exceptions were the Mazda Y4 and Y6 diesel engines, which were built in Ford's engine plant in Dagenham.
As of 2000, Mazda built and used the Ford Duratec V6 design as the Mazda L engine. The Mazda L-series was created by Mazda as a mid-sized inline 4-cylinder gasoline piston engine with a displacement range of 1.8L to 2.5L. It is a development of the cast-iron block F-engine, which was introduced in 2001. Ford uses the L-series for its 1.8L to 2.5L Duratec global engines.
Using its own manifold and engine control systems, Ford debuted the EcoBoost 2.0L, a GDI turbo derivative of the Mazda LF engine architecture, in 2010. Ford intends to continue using the L-engine in its EcoBoost and Duratec 4-cylinder versions for a very long time.
The Mazda L-engine was discontinued in 2011 and was replaced by the SkyActiv-G engine, a significantly updated version of the Mazda L-engine. As of right now, Ford will be the only manufacturer still using the Mazda L-engine design.
Engine sharing continued, and from 2007 to 2015, Mazda used the 3.5 L MZI Ford Cyclone Engine in Mazda CX-9 models. The 3.0-liter Duratec 30 V6 was offered on the first-generation Mazda 6 sedan, while the second generation used the 3.7-liter Duratec 37 V6. Mazda has only once used a 4-cylinder Ford engine in the first-generation Mazda Tribute (2.0 Zetec), otherwise, it has only used Ford 3.0 Duratec V-6s in the Mazda Tribute.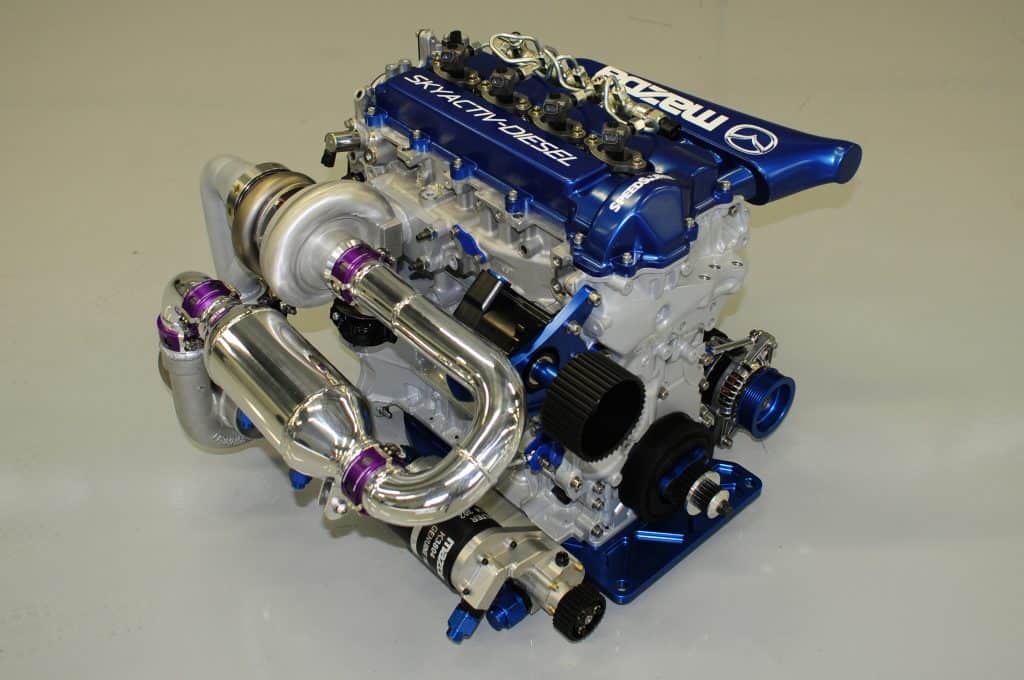 Except for a few Mazda vehicles that straight out used Ford-built engines (see above-mentioned models), every Mazda used a Mazda engine. The partnership with Ford meant that they could use the best technology to make their powertrains better. Mazda utilized the design of Ford engines and Ford utilized Mazda's.
Using design doesn't necessarily mean that Mazda's are Ford's engines or Ford's engines are Mazda's. Mazda's engines are still built by Mazda on their own production line, under their supervision. As far as sharing platforms, you might disagree, but it is better because you get to choose one vehicle in different sheet metal.
The thing is, you cannot blame them for this and every person with a bit of business knowledge will agree. It doesn't really matter as long as the vehicle is reliable and dependable.
Does Ford still use Mazda engines?
Although Ford doesn't buy pre-built engines from Mazda and drop them in its cars, vans, and SUVs, there is a lasting legacy of Mazda research and development in current Ford engines. The Mazda L engines that spawned Ford's EcoBoost leave a lasting legacy as the EcoBoost engines are still a massive part of Ford's current offering.
EcoBoost engines have certainly been refined and developed over the years since Ford and Mazda ended their formal pact, but the basics of these engines still owe a lot to that period when Ford and Mazda were close partners.
Of course, Mazda isn't the only Japanese company Ford has worked closely with in the past. There used to be a crossover SUV produced jointly by Ford and Nissan I remember particularly well. That one was badged and sold as either the Ford Maverick or Nissan Terrano, and I remember it well because it was, without a doubt, one of the worst vehicles I've ever driven.