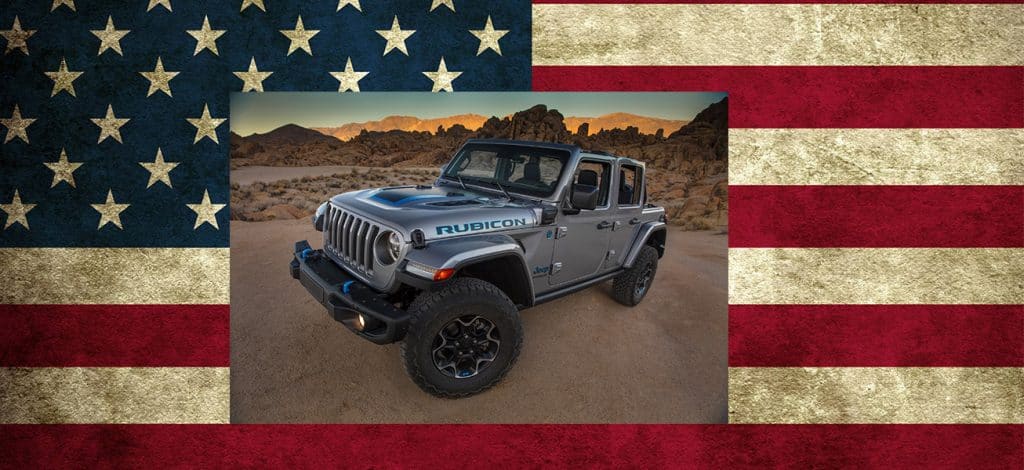 Many people will have different views about the Jeep brand, but one thing that appears irrefutable is how patriotic the U.S. automaker is. Jeep has just been named as America's most patriotic brand for the 20th consecutive year in the annual Most Patriotic Brands survey, which almost any brand would be delighted to boast about.
The annual survey looks to establish which American brands are most patriotic by polling a cross-section of American consumers about brands they see as embodying and embracing the value of patriotism.
What is the Most Patriotic Brands survey?
The survey that shows Jeep rated No. 1 for patriotism by consumers is conducted by an organization called Brand Keys. Robert Passikoff, the president and founder of Brand Keys, says of Jeep, "The Jeep brand is a classic. Its ability to literally own the value of patriotism seems timeless. For the 20 years Brand Keys has conducted the Most Patriotic Brands survey, Jeep has been rated No. 1 by consumers."
Passikoff added, "That value, 'patriotism,' is the emotional part of decision-making that accounts for an enormous portion of why consumers have emotionally engaged with the brand. Jeep resonates a degree of allegiance consumers recognize, appreciate, and, most importantly, act upon when making a purchase decision. Consumers know there's a difference between wrapping yourself in the flag and being a brand people believe has actually earned that right. Jeep earned it, owns it, and we congratulate them again this year."
How is the Most Patriotic Brands survey carried out?
It's probably fair to say that the section of the population polled in the survey isn't exactly extensive unless you consider 5,800 consumers out of a population of around 330 million to be extensive, that is.
The survey speaks to a cross-section of consumers between 16 and 65 who are balanced by their gender and political affiliations. No fewer than 1,172 different brands in 131 B2C (Business-to-Customer) and B2B (Business to Business) categories are considered for the survey.
Brand Keys uses what it calls "emotional engagement measures" to assess and evaluate how the 1,172 brands resonate with consumers for the single value of patriotism, and Jeep has come out on top for a stunning 20th year in a row.

What Jeep says about the achievement
It isn't surprising that Jeep is delighted to be named America's most patriotic brand 20 years in a row. The senior vice president and head of Jeep brand North America, Jim Morrison, commented, "The Jeep brand is incredibly proud of its military heritage with origins that date back to 1941 – the birth of an iconic 4×4-capable vehicle the U.S. Army specifically requested. The Jeep brand has become synonymous around the world for outdoor adventure and freedom, and being recognized as America's most patriotic brand for two decades running is a testament to our passionate Jeep community and to all those who protect our independence."
But how American is Jeep these days?
If you look at the current lineup of Jeep models and the superficial image of the brand, it's easy to see why U.S. consumers consider it so patriotic. However, how patriotic is the brand really, or should we ask, how American is Jeep these days?
Jeep was a totally American company when it was founded and when the first Jeep models rolled off the production lines in 1946. The company was renamed Kaiser-Jeep in 1963 after Willy Aero and Kaiser Motors merged in 1953, but the money-losing operation was bought out again in 1970 by the American Motors Company (AMC).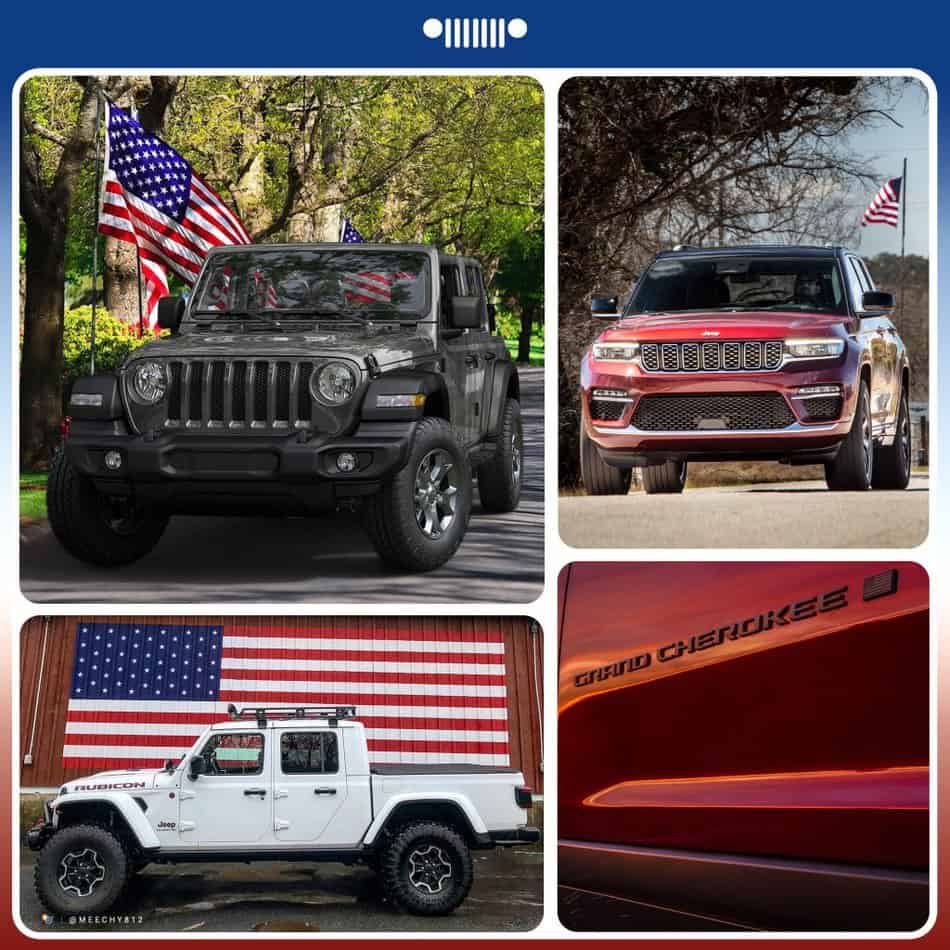 AMC started getting French investment in 1979 from Renault, which saw Jeeps sold in European dealerships. However, AMC was itself bought out again in 1987. This time, the company swallowing up the smaller American brand was Chrysler, but that only lasted until 1998, when Chrysler merged with Daimler-Benz to become DaimlerChrysler.
Most of the Chrylser part of DaimlerChrysler was sold to a private equity company in 2007, which saw the company operating as Chrysler Group LLC until December 15, 2014, when Chrysler folded into Fiat Chrysler Automobiles, operating as 'FCA US LLC' in the United States.
However, in 2021 FCA became part of a new global automotive called Stellantis, which has to be one of the worst names for an auto company in the history of the industry. The company is billed as a 50:50 merger between  Peugeot S.A. (Groupe PSA) and Fiat Chrysler Automobiles (FCA).
Before the merger, FCA was considered an Italian-American multinational corporation. PSA, on the other hand, was a private French company formed from the merger of Peugeot and Citroën in 1976, with its headquarters in Paris.
So, if you like the idea of buying a Jeep because it's a good old-fashioned American automaker, I'm afraid you're wrong. Jeep isn't American anymore; it's partially American. Most Jeep models are still made in America, but the company now has manufacturing facilities in 10 countries and sells its vehicles in more than 140 countries.
What is a patriotic vehicle?
It all comes down to what you think makes a brand patriotic. Is it where the company was founded, where its vehicles are made, where the vehicles are sold, or how the company portrays itself and behaves that makes it patriotic?
If you want to go down the manufacturing route, Tesla is the only auto brand that's truly American, with 100% domestic production for all cars it sells in the U.S. The industry average is just 52%, so Tesla has a strong claim for patriotism by that measure.
As far as I'm concerned, it doesn't really matter where something is produced. After all, the whole world sees Levi and Wrangler jeans as iconic symbols of America, even if they are produced in countries like India, Sri Lanka, Vietnam, and Indonesia these days.
Is a U.S. flag still patriotic if made in Mexico, or would that make it unpatriotic in those circumstances? It's a complex question, but I'd say the Jeep brand continues to be seen worldwide as American as Coca-Cola, Harley-Davidson, and, dare I say, Cadillac?