There's no avoiding the fact that vehicles are getting bigger and bigger these days and there are now more vehicles than ever that can accommodate six, seven, or even eight people in varying degrees of comfort. But what if an 8-seater SUV still doesn't have enough seating capacity for your needs? The answer has now arrived in the shape of the all-new 2022 Kia Carnival 11-seater, which is effectively a new generation of the Kia Sedona that's been given a new look, a new name, and that massive seating capacity for those who need it.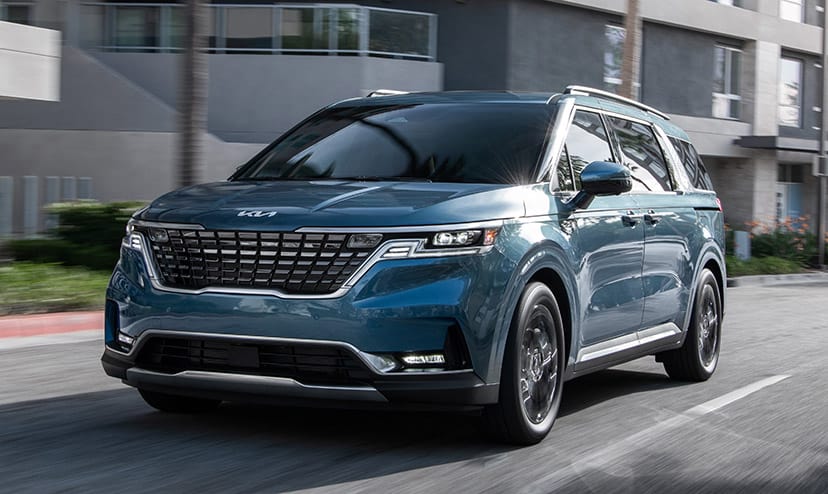 What is the 2022 Kia Carnival?
The 2022 Kia Carnival is a new fourth-generation of what was previously called the Kia Sedona in the US and other markets, but Kia has now decided to adopt the Carnival name across the board. You only have to glance at any of the first three generations to notice that were quite obviously minivans, but the 2022 Kia Carnival has adopted a more SUV type of exterior styling.
If the idea of "giving in" and buying a minivan fills you with dread you could definitely buy a 2022 Carnival and pass it off to your neighbors as an SUV. Well, you could until they see you getting in or out of the rear sliding door that definitely gives the game away that this is really a minivan dressed up to look like an SUV, rather than an SUV that just happens to have minivan levels of practicality and capability.
What sets the Carnival apart from its predecessors, and almost every other vehicle you could reasonably compare it to at the moment, it's the flexible seating of the Kia Carnival interior and the fact there's even a Kia Carnival 11-seater!
Unfortunately, for some reason, Kia isn't offering the 11-seat version in the US. In fact, if you look at the Kia website or the company's press releases you'd have no idea there even was an option for 11 seats.
2022 Kia Carnival seating capacity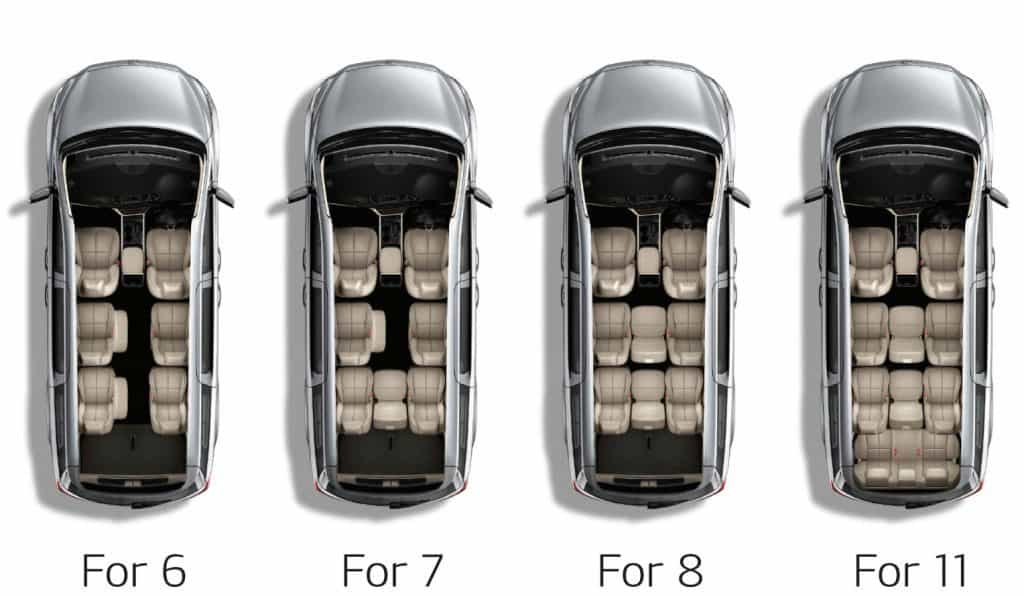 When families get beyond a certain size the type of vehicle they need also changes. It's a bit of a cliché that once you have more than a couple of kids your years of enjoying driving are over because you have to buy a minivan, and let's face it, very little in life is as un-cool as a minivan, right?
However, in the last few years more and more SUVs have been looking to lure families more with seven and sometimes eight seats so they can have the seating capacity of a minivan without actually having to give in and buy a minivan.
Kia has obviously spotted a gap in the market where there are people who need the seating capacity of a minivan but they don't want their minivan to actually look like a minivan. To some extent, the Korean automaker has pretty much nailed that with the Kia Carnival for 2022, but it's also done a lot more too.
Not only has Kia produced a minivan that does a decent impersonation of an SUV on the outside, but the 2022 Kia Carnival also manages to out-minivan other minivans by offering seating capacities of up to 11.
The standard seating capacity is 7, but the Multiflex Seating system allows up to 11 people to sit inside the Kia Carnival. That's right, you can have a Kia Carnival 11-seater where there's a fourth row of seats that conveniently folds away into the floor when not in use to provide a useful amount of cargo space.
But before you get too excited about the prospect of four rows of seats, to say that legroom in the fourth row is limited would be a massive understatement, because effectively, there isn't any. In fact, to utilize the fourth row requires the third row to be slid forward, and that also reduces the third-row legroom too.
To be fair though, Kia calling the seats inside the Kia Carnival MPV (more of that later) Multiflex Seating is extremely accurate as the one thing you can certainly say about the Carnival interior is that it's incredibly flexible. It's hard to think of anything that can come close in this area to a Kia Carnival 11 seat.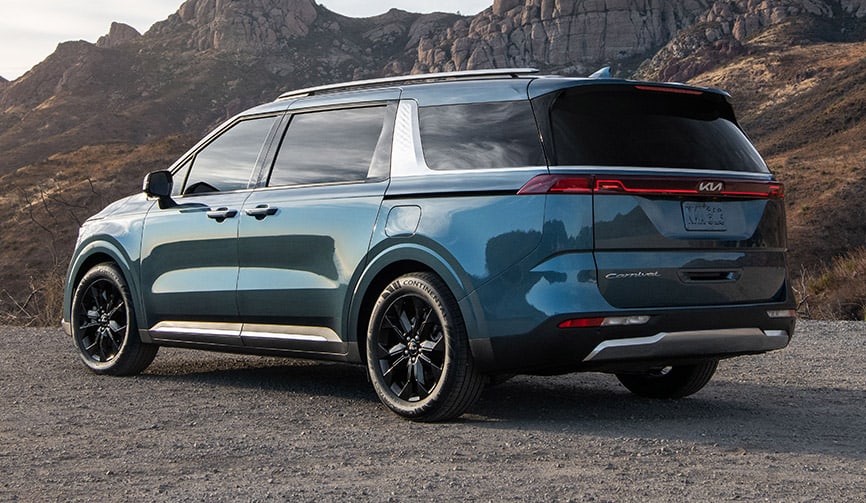 Kia Carnival 2022 Multiflex Seats
There are plenty of SUVs, MPVs, and minivans that offer seven or even eight seats, but the 2022 Kia Carnival goes above and beyond with seating capacities of six, seven, eight, nine, and eleven. As you can see in this useful YouTube video, there are six full-size seats inside the Carnival that are arranged in three rows of two.
The second and third rows then have what are called "Assist Seats," which are smaller seats that fit in the middle of the second and/or third rows to increase the Carnival seating capacity from six to seven or eight.
The third-row seats sit on a rail that allows them to be moved 280mm forward and 100mm backward which is an important element of the Multiflex system, but if you want to know the full intricacies of the seating system and all its different configurations I sincerely recommend you watch the video.
There's so much you can do to customize the interior of the Carnival to suit whatever combination of seating and cargo space you require, Kia could probably develop a college course devoted entirely to the subject.
2022 Kia Carnival rivals
It's not hard to come up with a list of competitors the 2022 Kia Carnival is designed to rival, but I think it could have broader appeal than any of the usual suspects.
If you're considering buying a new minivan then you're probably looking at the likes of the Chrysler Pacifica, Toyota Sienna, and the Honda Odyssey, but none of them can seat 11 and none of them could really be mistaken for an SUV in the way the Carnival could be.
If you don't need the full eleven seats then the Hyundai Palisade or even the Kia Telluride might come into your thinking, and they both offer something similar to the Kia Carnival that's very important in this area of the market, which is outstanding value for money.
There's a lot to recommend about this new model from Kia, but the Kia Carnival 2022 price is definitely one of its strongest attributes.

So, is the 2022 Kia Carnival a minivan then?
According to the likes of thecarconnection.com who I always turn to for new car reviews and to find out the lowest new vehicle prices in any area of the country, the 2022 Kia Carnival is a minivan. However, Kia itself refers to the Carnival as an MPV which I think is a much more accurate term for describing it.
MPV stands for Multi-Purpose Vehicle, which is a term used to describe flexible, versatile vehicles, usually ones with more than five seats. It's a term used more outside the US than in America because minivan means something a little different in places like Europe.
In Europe, a minivan usually refers to what Americans would probably call a minibus. These are high seating capacity vehicles, usually derived from midsize cargo vans such as the Ford Transit, that can accommodate 15 or more people. What Americans refer to as minivans are usually called 'people carriers' or MPVs elsewhere in the world.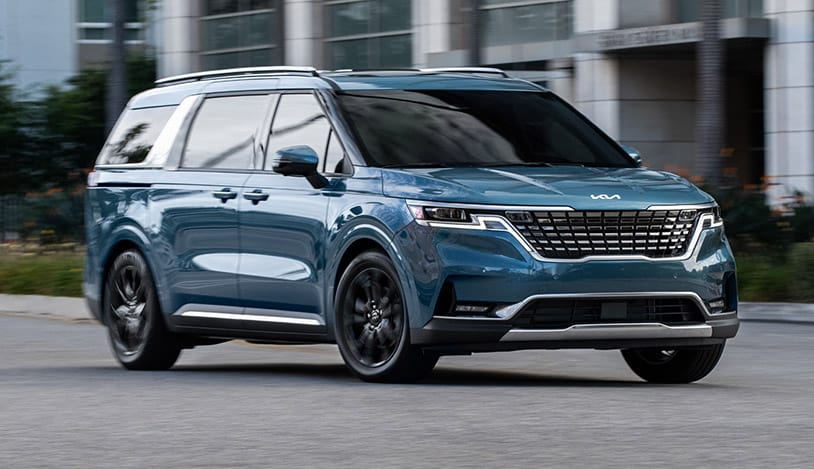 How much does a 2022 Kia Carnival cost?
The 2022 Kia Carnival has a starting MSRP of $32,300, which is seriously good value for a seven-seat vehicle that's as stylish as this and comes with a generous level of standard features even at the entry level. There are five different 2022 Kia Carnival trim levels available, which are the entry-level LX ($32,300), LX Seat Package ($34,300), EX ($37,800), SX ($41,300) and top-of-the-range SX Prestige ($46,300).
Of course, my favorite way of funding any new vehicle purchase is with a lease, and here are some examples of the average cost of a Kia Carnival lease, courtesy of TrueCar. If you want to know the best price you can get a new 2022 Kia Carnival 11 or any new vehicle for in your area, check out this free-to-use, no-obligation quote tool from thecarconnection.com.
| | | | |
| --- | --- | --- | --- |
| Miles/Year | 24-Month Lease | 36-Month Lease | 48-Month Lease |
| 10,000 | $542 per month | $456 per month | $442 per month |
| 12,000 | $556 per month | $465 per month | $449 per month |
| 15,000 | $585 per month | $483 per month | $462 per month |
| 18,000 | $623 per month | $520 per month | $498 per month |
The above leasing prices are averages – courtesy of TrueCar
Should you buy a 2022 Kia Carnival 11?
It's hard for me to make an authoritative recommendation when it comes to vehicles like this because if I didn't have a dog I'd probably be driving a Mercedes-Benz SLC, Mazda Miata or a Subaru BRZ. I only need two seats (apart from if the dog is with us) and I've never actually needed anything bigger than a sedan, hatch or sports car.
Even so, I know a bargain when I see one, and if you need to transport a lot of people around on a regular basis it's hard to think of a more stylish and affordable new vehicle for the job or for the money.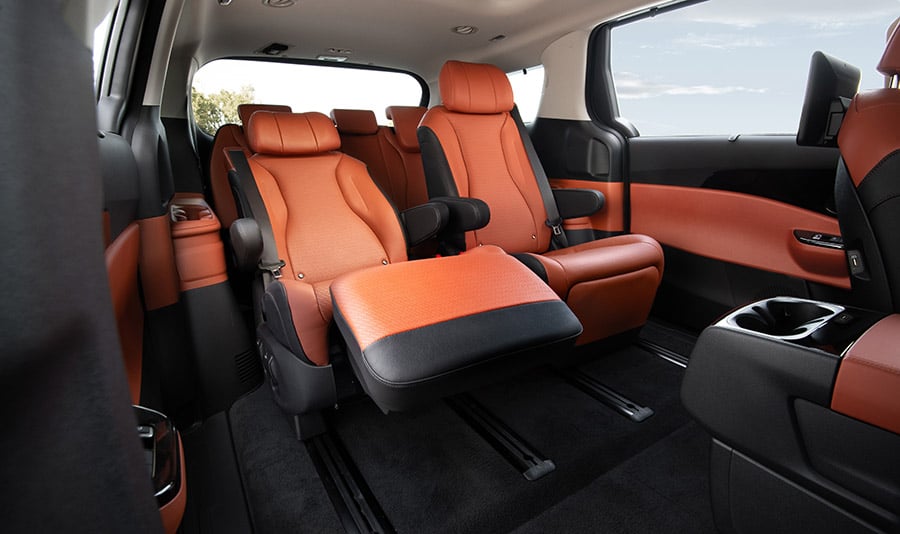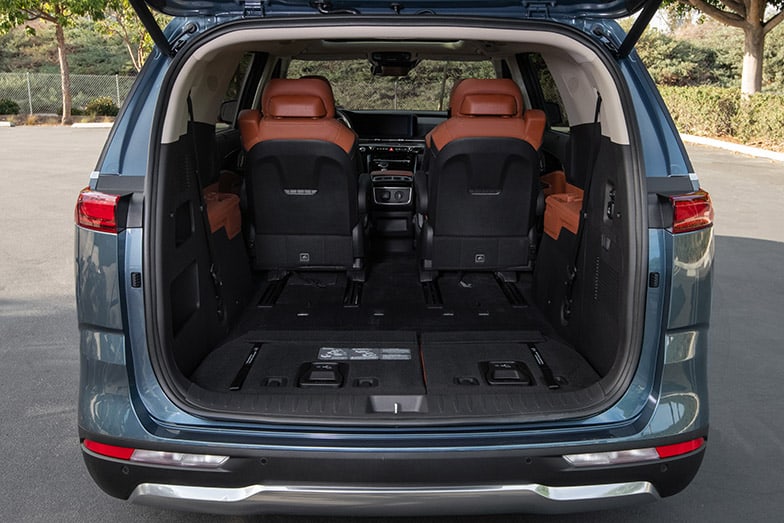 Before you even think about parting with your hard-earned money for any used car, please make sure you know what you're buying by getting a vehicle history report you can trust like one from EpicVIN. If you're buying from a dealer they should provide one, but if they don't, get your own and it could save you a fortune in the long run.