The Nissan Frontier is a midsize pickup truck that benefits from a redesign for the first time in 2022 since as long ago as 2005. While the redesign after a staggering 17 years is undoubtedly welcome, the midsize truck segment has moved an awful long way since the Nissan Frontier was last relevant. Therefore, the question has to be: is something like a 2022 Nissan Frontier King Cab worth buying, or are there better midsize alternatives in 2022?
Whichever way you look at it, the 2022 Frontier is a vastly improved truck by almost any measure. The new model is now more capable, comfortable, and better equipped, making a 2022 Nissan Frontier a thoroughly competitive truck that's better value and more capable than aging rivals such as the Toyota Tacoma and Chevrolet Colorado.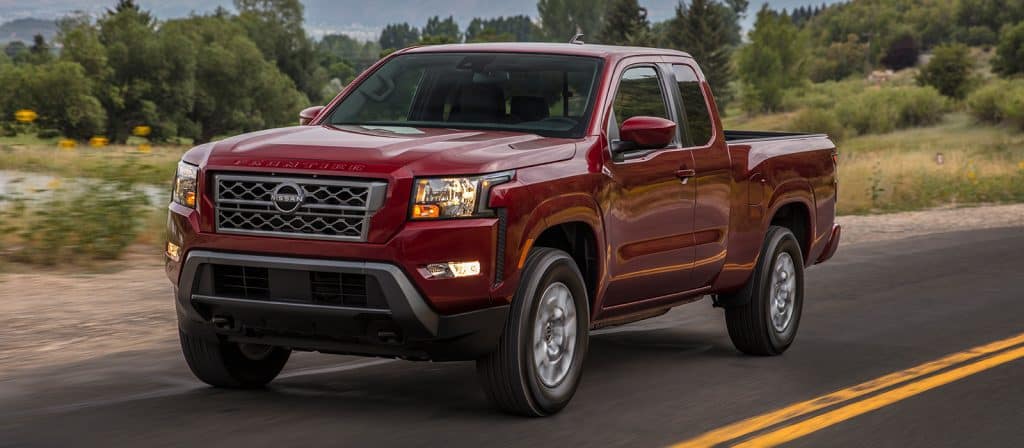 Is the 2022 Nissan Frontier worth it?
The good news is the redesigned Nissan Frontier is a vast improvement over its predecessor, but that doesn't necessarily mean it's good enough. A 2022 Nissan Frontier King Cab will get you plenty of midsize pickup truck for your money, but it's still tempting to pay a little more for something considerably better.
The Frontier has always had reasonably rugged styling, even though the previous model was starting to look every year of its grand old age, but the refreshed look is even more rugged and a lot more in keeping with today's half-ton pickup trucks.
The new Frontier is definitely worth considering if you're buying a midsize truck primarily on price. However, if you want the best truck for your money, plenty of better alternatives are available. The 2022 Nissan Frontier King Cab
Which is the best 2022 Nissan Frontier trim level?
Pickup trucks of all shapes and sizes can get seriously expensive these days, but the 2022 Nissan Frontier is so affordable you may as well go right to the top trim level and forget the rest. That top trim level is the 2022 Nissan Frontier Crew Cab PRO-4X, and you're much better going for one of those than a 2022 Nissan Frontier King Cab or any other Frontier Crew Cab.
If you look at the Chevy Colorado, prices range from just $25,435 to $42,600 for a top-of-the-range model. The most affordable 2022 Frontier has a starting MSRP of $29,640 for a Crew Cab S, but you can get a fully-loaded Crew Cab PRO-4X for just $8,130 more. When comparing the two specifications, finding the extra $8k is an absolute no-brainer.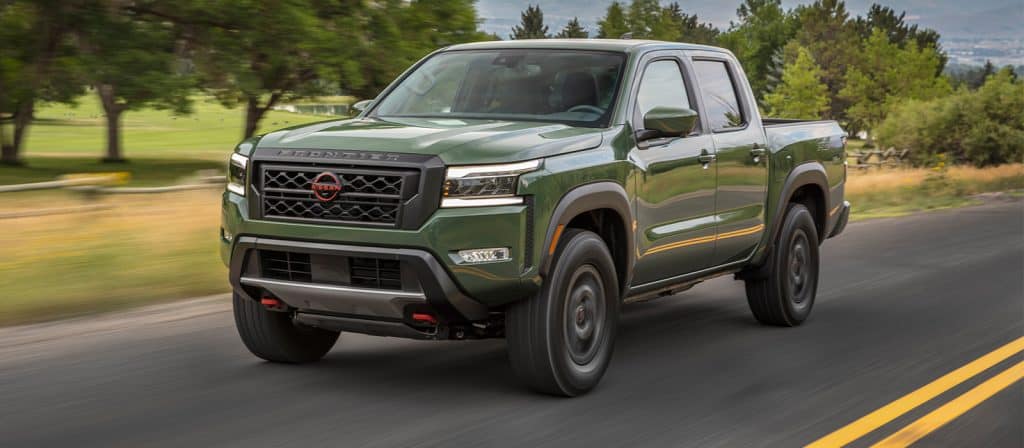 What's the difference between a Nissan Frontier Crew Cab and a King Cab?
It's easy to get confused about truck cabs because different automakers use the same names for vastly different cabs. A lot of the time, a crew cab is the biggest, with four full-size doors and a seating capacity for five people. Nissan uses "Crew Cab" for what Chevy calls its Extended Cab.
The 2022 Nissan Frontier Crew Cab has two tiny fold-away rear seats that offer almost no legroom whatsoever, and you enter and exit them (if you can) through two half-size excuses for rear doors.
Unless you are looking to save money and you will never want to take more than one other person you like in your truck cab, forget the Nissan Crew Cab and stick to the King Cab, which has seating for five adults and four full-size doors.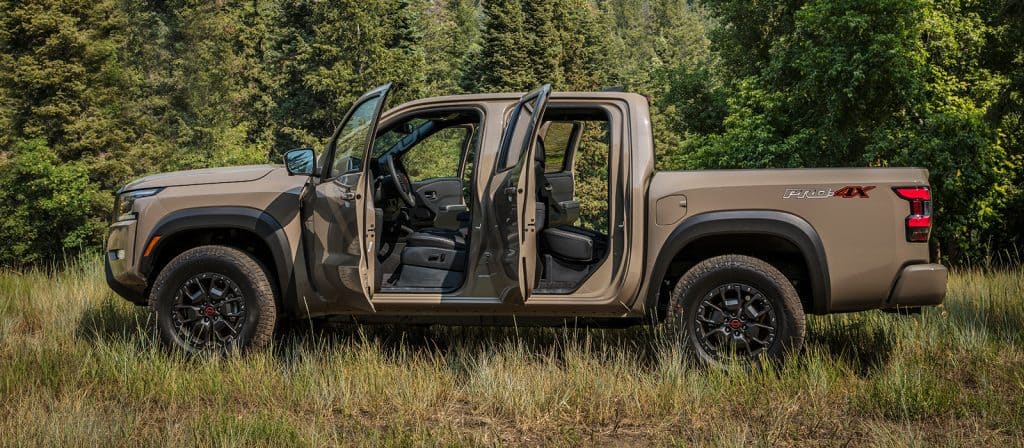 2022 Nissan Frontier towing capacity
For most of us, trucks are all about towing, so how does the 2022 Nissan Frontier stack up in this vital area? The new Frontier is a bit of a contender as far as towing capacity is concerned. The 2022 Nissan Frontier King Cab S 4×2 can tow a maximum of 6,720 pounds, but even the worst configuration for towing capacity can handle 6,260 pounds.
2022 Nissan Frontier maximum payload
It's a similar story with the maximum payload, although the gap between best and worst ratings is more considerable than towing capacity. The maximum payload rating is 1,610 pounds, with a 2022 Nissan Frontier King Cab SV 4×2.
The worst specification for the payload is the Crew Cab Long Bed 4×4 version of the Frontier, which has a maximum payload rating of 1,160 pounds. However, most models can carry between 1,400 and 1,500 pounds.

How long is the 2022 Nissan Frontier Crew Cab bed?
The 2022 Nissan Frontier Crew Cab bed is 72 inches, but King Cab versions are available with a 60-inch bed or the 72-inch version.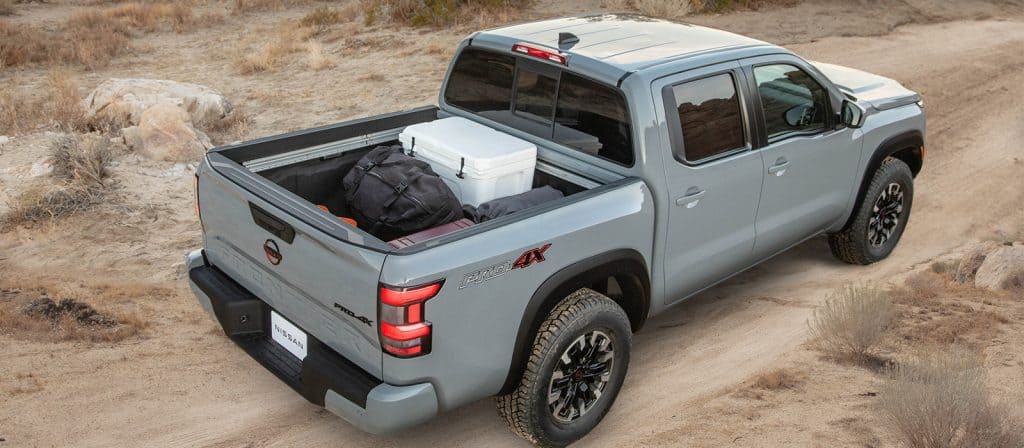 How does the 2022 Nissan Frontier compare to its rivals?
I like what Nissan has done with the exterior styling of the 2022 Frontier, but I also like the Chevy Colorado and the Ford Ranger. What I don't like about the Frontier is the interior, which looks and feels cheap. However, this is a complaint I have about all affordable Nissan vehicles.
I rented the European equivalent of the Rogue Sport not too long ago. The lasting memory I have of it was the expectation that bits of the interior would probably come off in my hand if I'm not careful.
Anyway, here's a table comparing some vital elements of the 2022 Nissan Frontier with its main rivals. Take a look at it and decide if the redesigned Frontier is for you.
| | | | | | |
| --- | --- | --- | --- | --- | --- |
| | Nissan Frontier | Chevy Colorado | Toyota Tacoma | Ford Ranger | GMC Canyon |
| MSRP (from) | $28,340 | $27,335 | $26,700 | $25,500 | $26,800 |
| HP (max) | 310 hp | 308 hp | 278 hp | 270 hp | 308 hp |
| Torque (max) | 281 lb-ft | 275 lb-ft | 265 lb-ft | 310 lb-ft | 275 lb-ft |
| Towing capacity | 6,720 lbs | 7,700 lbs | 6,800 lbs | 7,500 lbs | 7,700 lbs |
| Payload (max) | 1,610 lbs | 1,716 lbs | 1,620 lbs | 1,860 lbs | 1,620 lbs |
| Engine (base) | 2.5L (4 cyl) | 2.5L (4 cyl) | 2.7L (4 cyl) | 2.3L (4 cyl) | 2.5L (4 cyl) |