There's no doubt that the Ram TRX is an absolute beast of a truck, and it's about as close to one of those arena monster trucks as you can get with a model straight out of the factory. But if you go out and pay the equally outrageous amount of money it takes to get your hands on a 2022 Ram TRX, what will you use it for? With a starting MSRP of $76,880, you'd expect it to be pretty good at everything, but is the Ram TRX a good daily driver?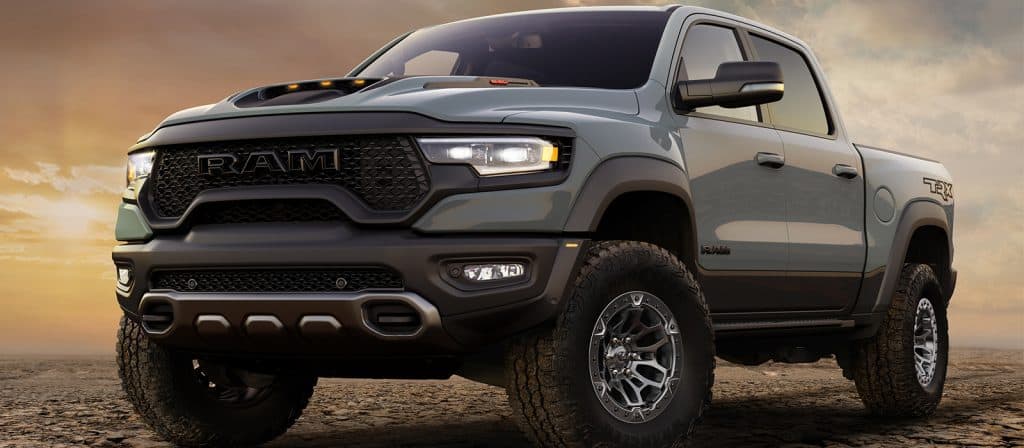 The Ram TRX is quite possibly the most fun and most insane pickup you can buy today, but its sheer size, weight, power, and the amount of fuel it burns through mean it's definitely not a practical pickup truck for daily driving. Unless your daily commute is across the desert, up a mountain, or over some of the most demanding off-road terrain imaginable, you might want to look at a different truck as a daily driver and keep this one for fun.
What is the Ram TRX?
The Ram TRX is a 2022 Ram 1500 on steroids and then some. The Ram TRX is effectively a Ram 1500 Hellcat, which means under its hood is a 6.2-liter supercharged HEMI V-8 engine that develops 702 horsepower and 650 lb.-ft. of torque.
If you thought the Ford F-150 Raptor was an awesome truck, which it is, the Ram 1500 TRX is in another league entirely.
In some ways, it's an absolutely sensational pickup truck, but it's plainly ridiculous in others. Many people buy full-size pickup trucks these days as all-around family vehicles because they can fulfill a wide range of different roles and handle some duties that an SUV or sedan just can't.
When it comes to things like payload, towing, and off-roading, the TRX is great. However, if you're doing the school run or shopping in town and you find yourself in tight spaces from time to time, they're going to feel microscopic if you're trying to negotiate them in this beast.
2022 Ram 1500 TRX performance and capability
The stuff the Ram 1500 TRX is good at, it's really, really good at. Let's start with how fast it is. Despite its size, weight, and questionable aerodynamics, the 2022 Ram TRX can propel you from 0 to 60 mph in a ludicrous 4.1 seconds and onwards to an electronically limited top speed of 118 mph. If you fancy taking it to the drag strip, the TRX can swallow up the quarter-mile in a staggering 12.9 seconds.
To put that into perspective, that's just a second slower than the Challenger Hellcat for the quarter-mile and just 0.4 seconds slower from 0 to 60 mph.
The TRX can also handle a 1,310-pound payload, and the maximum towing capacity is a creditable 8,100 pounds. It's standard four-wheel-drive (naturally), and its crew-cab body can accommodate five people in some comfort.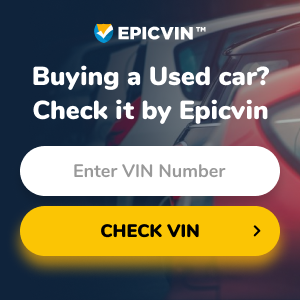 Now for the bad news about the Ram TRX
On top of all that power, it appears the Ram's throttle is a little jumpy, and that means when you first try driving this brute, you could get sent flying forward into an accident until you get used to the way it handles. The high nose can mean forward is another issue, especially under hard acceleration, because the nose can lift, making it harder to see than it was already.
There's a degree of disconnect between the feel of the brakes and steering, and body roll is something you'll have to get used to dealing with. You probably won't quite need sea-sickness pills, but you get the idea? However, none of that is too much of a problem when you're off-road, and the Bilstein shocks actually help deliver quite a comfortable ride when the pavement runs out.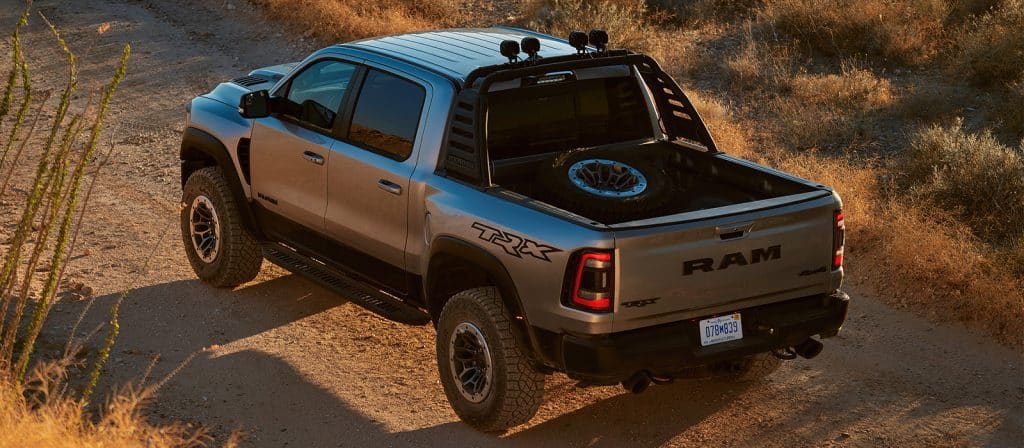 Another problem you could experience with the Ram TRX is the sound. There's nothing intrinsically wrong with the sound of a massive V-8 or even the whine from the Ram's supercharger, but the sheer volume could cause you problems. Start this beauty up early on a morning in a residential neighborhood, and you're not going to be making too many friends in your area.
And then we get to the fuel economy, or rather, the lack of economy. The most economical version of the 2022 Ram 1500 can deliver a combined fuel economy rating of 26 mpg, but you're not in the same zip code with the TRX.
The EPA-estimated fuel economy ratings for the Ram TRX are 10 mpg in the city, 14 mpg on the highway, and 12 mpg combined, and we all know how much worse real-world fuel economy figures can be, don't we?

2022 Ram 1500 TRX interior
So, we've established that the TRX is good off-road or on snow and ice, even if there have been a couple of high-profile occasions when a TRX has got stuck and had to be rescued. It's good at truck stuff, then, as long as it's not in tight spaces or residential areas early in the morning or late at night.
But wherever you are or wherever you're going in a TRX, you'll always find the interior a lovely place to be. The cabin features leather-wrapped surfaces, microsuede soft-touch materials, and carbon-fiber accents, which all look nice, and the front seats are both heated and ventilated.
And even if you do get stuck somewhere, the infotainment system with its standard 12.0-inch touchscreen, built-in navigation, SiriusXM satellite radio, and Apple CarPlay and Android Auto compatibility will help you call for help and keep you entertained while you wait.
Unfortunately, it still doesn't look or feel like the interior of a vehicle heading towards $80k in its standard form. The Ford Raptor does cost less, but that's if you can get one brand new without paying over the odds for a used example to avoid the waiting list.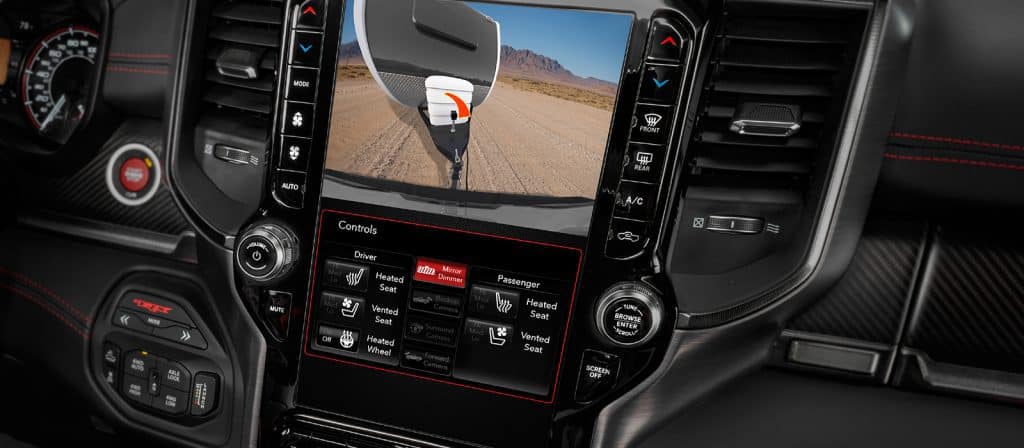 2022 Ram TRX vs. 2021 Ford F-150 Raptor
The Ram TRX and Ford F-150 Raptor are direct rivals, although most people will probably tell you the Raptor is much easier to live with daily than the TRX. While we're still waiting for the 2022 Raptor to be officially unveiled, here's a table comparing the 2021 Ram 1500 TRX and the 2021 Ford F-150 Raptor.
| | | |
| --- | --- | --- |
| | 2022 Ram 1500 TRX | 2021 Ford F-150 Raptor |
| MSRP (from) | $76,880 | $64,145 |
| Engine | 6.2L Hemi V8 (supercharged) | 3.5L V6 (twin-turbo) |
| Horsepower | 702 hp | 450 hp |
| Torque | 650 lb.-ft. | 510 lb.-ft. |
| Transmission | 8-speed auto | 10-speed auto |
| Towing capacity | 8,100 pounds | 8,200 pounds |
| Max payload | 1,310 pounds | 1,400 pounds |
| Seats | 5 | 5 or 6 |
| Length | 232.9 in | 232.6 in |
| Width | 88 in | 86.6 in |
| Wheelbase | 145.1 in | 145 in |
| Height | 80.9 in | 79.8 |
| Fuel tank capacity | 33 gal | 36 gal |
| Economy (city/hwy/com) | 10/14/12 mpg | 14/18/15 mpg |
| GVWR | 7,800 pounds | 7,050 pounds |
| Turning diameter | 48.3 ft (curb to curb) | 47.3 ft (curb to curb) |
2022 Ram TRX vs. 2021 Ford F-150 Raptor comparison table
Should you buy a Ram TRX?
As long as you go into it with your eyes wide open and don't mind blowing a big hole in $100k for something that might be little more than an expensive big boy's toy, the Ram 1500 TRX is an absolute blast. I'd challenge anyone not to enjoy what this monster can do off-road, but I'm not sure you'd want it as your only vehicle unless you lived in the middle of nowhere and a long way from the nearest proper road.