This article is looking at what I consider to be the real star of a new T.V. show on Amazon Prime called The Terminal List. The show's star actor and executive producer is genuine Hollywood A-Lister Chris Pratt, but he's not the star I will be considering today. The true star for me, who had me sitting up and taking notice, wasn't even human. It was actually a dramatic-looking vehicle called the Rezvani Tank, used by one of the main bad guys in the show.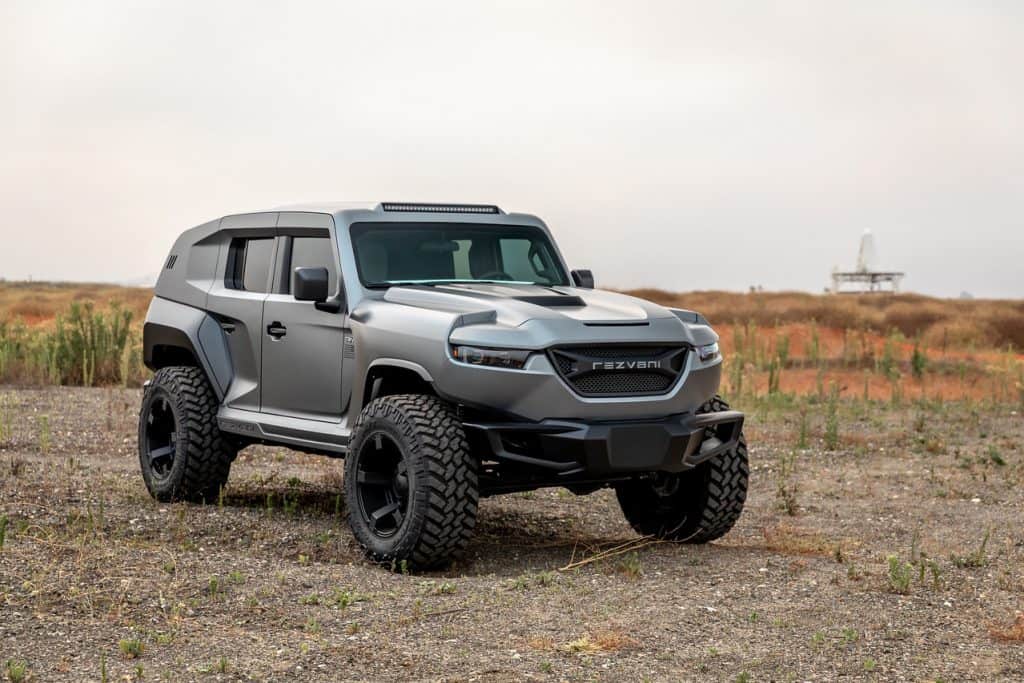 Chris Pratt's "The Terminal List"
Now, I will try to avoid spoiling the show for you if you haven't seen it yet. And if you haven't watched it yet, I suggest you do. Pratt plays a good part as a SEAL team commander, and the show is first class. It currently gets 8.2 out of ten on I.M.D.B., which puts it firmly in Sopranos and Breaking Bad Territory. Okay. It's not THAT good. But a show doesn't get a rating like that for no reason, so check it out. The show is a little close to SEAL Team, starring David Boreanaz, and Pratt's character is even closer to SEAL Team's Jason Hayes. However, you can't get too much of a good thing.
What is the Rezvani Tank?
Anyway, back to the vehicle. I admit that when I first saw these vehicles, I had no idea what they were. Although, I'm sure plenty sure they will be some of you out there who will be wondering where I've been all my life. However, I'm willing to bet that I'm not the only one who hasn't seen one of these seriously mean SUVs before, and that's why I'm addressing them here. When I saw a good shot of the rear of the vehicle, I saw the name Rezvani stamped into the tailgate, so I Googled it and found out all about them. I assumed the muscular SUV on my screen was a prototype or something, but that's not the case. The vehicle in question is the Rezvani Tank – possibly the Tank Military Edition.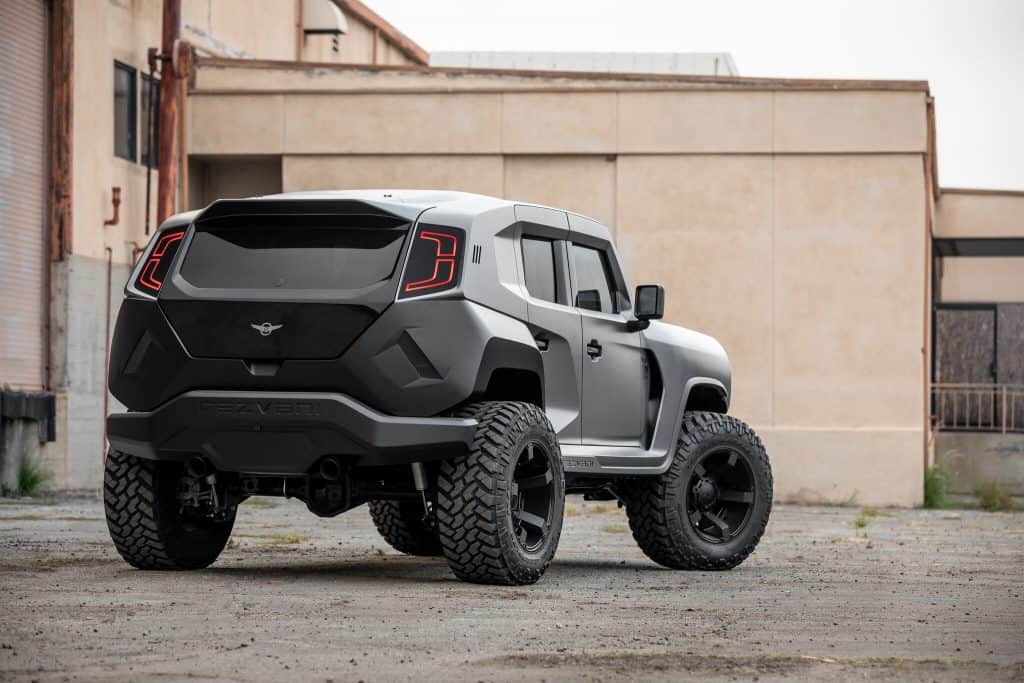 Who are Rezvani?
Rezvani Motors is an independent automotive designer and manufacturer of high-performance sports cars based in Irvine, California, which was founded by Iranian-American entrepreneur Ferris Rezvani, who formerly worked with Aston Martin, Ferrari, and DBC.
The company's main product is the Rezvani Beast, a two-door sports car based on the Ariel Atom and Lotus Elise. An all-new, 1,000-horsepower Rezvani Beast is coming for the 2023 model year that we'll look at later, but here we're all about the not-so-imaginatively named Tank.
The Rezvani Tank is what we're really interested in, which is modestly described as a midsize SUV that's been in production since 2017. Rezvani decided to cooperate with Jeep at that time, and the result was the off-road and high-performance Tank model that was developed using the Jeep Wrangler's technical components. It's easy to see elements of Jeep in the Tank, but there's more than a hint of Toyota FJ Cruiser too, and there's no suggestion that vehicle has contributed to the Rezvani.
That was the first-generation model, but a new, second-generation Rezvani Tank was unveiled in 2019 that went into production the following year. That's the one we see in The Terminal List, and it really is an attention-grabber. It was for me, anyway.

Rezvani Tank powerplants
While the first Rezvani Tank had a 6.4 liter V8 under the hood developing 500 horsepower, the second-generation Tank often employs the 6.2-liter V-8 from Dodge Challenger Demon that's tuned to put out 1,000 horsepower instead of the Demon's standard 840. If you're interested, and your budget doesn't stretch to a full-fat Rezvani Tank, the company also produces one with a 285-horsepower V6, but what's the point of that? If you're going to pay the kind of money Rezvani wants for the Tank – or any of its models for that matter –  I doubt you'll leave 715 horsepower on the table to save yourself a few bucks.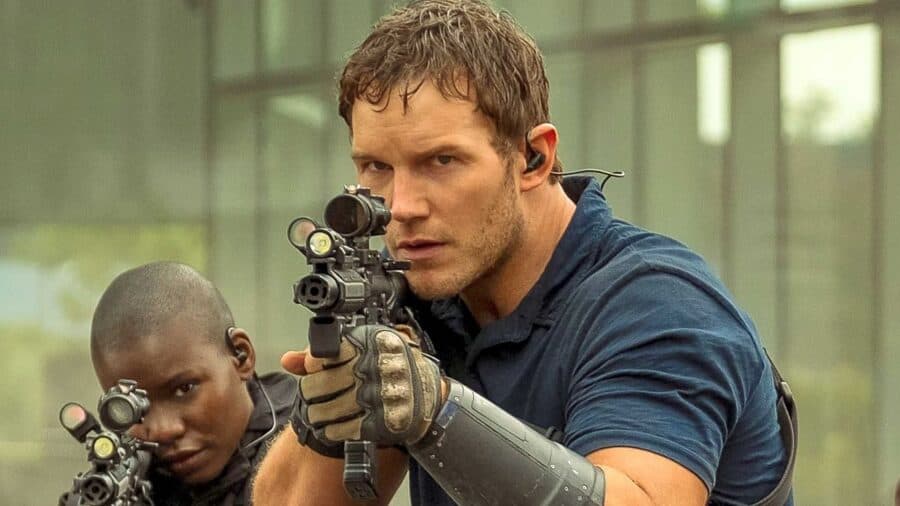 How much does a Rezvani Tank cost?
What will it cost to get one of these aggressive SUV monsters if you watch The Terminal List and like what you see of the Rezvani Tank? Well, the basic version of the Tank starts at one hundred and seventy-five thousand dollars. Unfortunately, that only gets you the puny V6 engine.
You can upgrade to the 500-horsepower SRT V8 for an extra 45 thousand dollars; a 707-horsepower Hellcat engine is an extra 75,000 dollars, and the one thousand Horsepower Demon V8 puts 95,000 dollars onto the base price. However, you can go even further with a ludicrous 7-liter supercharged V-8 that puts out an incredible 1,300 horsepower when run on E-85 fuel.
And what's even more ludicrous than the output of the 7.0-liter V-8 is the price. That unit adds a cool quarter of a million bucks to the price of the Rezvani Tank, so get saving up now kids. Oh yes, there's also a 285-horsepower diesel option that costs $5,000 and a hybrid option for $8,500 on top of the Tank's base price. But who'd want to spoil their Tank with either of those miserly units, especially under the hood of a vehicle with a curb weight of close to 5,000 pounds?
Rezvani Tank Military Edition
But if you're like the bad guy in the Terminal List who had a couple of these beauties and people are out to get you, you'd have to go a step further and opt for the Tank Military Edition instead. It's essentially the same vehicle as the Tank, but the Military Edition adds 20 security features to help keep you safe. Well, safe from anything other than a Hollywood actor playing a SEAL commander with serious weaponry at his disposal and the script on his side.
The upgrades include the likes of a bullet-proof body and glass and thermal night vision, although the Rezvani website does stress that this vehicle is "built for civilians." And the starting price for the Tank Military Edition? A simply staggering 249,000 dollars.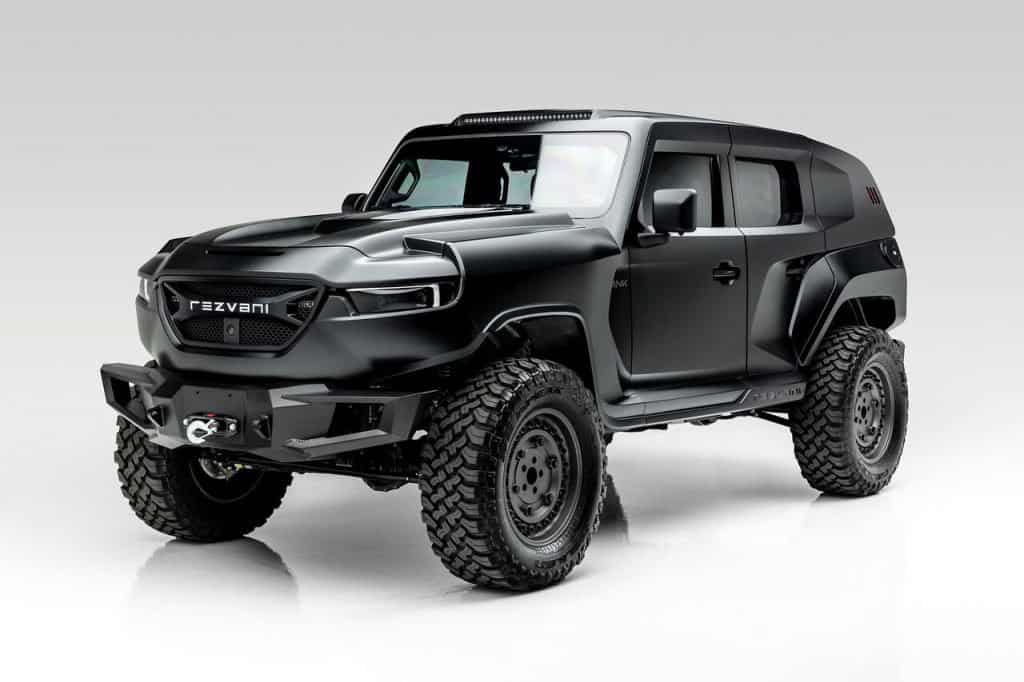 Buying a Rezvani Tank
As you have probably guessed, there isn't a vast network of Rezvani dealerships across the country you can drop in to and buy yourself a new Tank. If you want one – and why wouldn't you? – you'll have to buy a new one directly from the company.
There is a Rezvani showroom located at South Coast Plaza, 695 Town Center Drive Suite 100, Costa Mesa, CA 92626, but I'd be surprised if you could just drop by for a test drive. I may be wrong, but if I were them I'd want to have a good idea that you could afford to buy one before letting you loose in one.
Now I know what you're all thinking out there. You might not be able to afford a new Rezvani Tank, but what about a used one instead? That's got to save you a few thousand dollars, hasn't it? Right? Well, not really.
For a start – you're not going to find Rezvani in the drop-down menus on auto trader. There simply aren't enough of them around. I did a Google search for used Rezvani Tanks for sale and found a couple of websites like the Dupont Registry with a couple for sale, but you're still not going to get much change out of 200,000 dollars for one with a crappy V-6 engine.
Should you buy a Rezvani Tank?
The Rezvani Tank isn't your average muscular SUV. Many SUVs with serious off-road capability sold to the public never leave the pavement and are not designed for hardcore off-roading. The Tank looks like it can go anywhere and do anything, and the Military Edition is extraordinary.
Then again, the regular Tank is pretty special too, which it should be with prices that will almost always go above the $200,000 mark if you want one with an engine worthy of the rest of the vehicle.
Apart from the way it looks and some of the performance available from those monster powerplants, the best thing about the Rezvani Tank for most potential buyers is likely to be its rarity. If you're one of those people who don't like buying clothes from big department stores because you're worried you'll bump into lots of people wearing the same, the Rezvani Tank could be the vehicle for you.
If you're out and about in your Tank and you come back to it in a parking lot, and there's another one parked nearby, I wouldn't bother buying a lottery ticket anytime soon with that kind of bad luck. But if you can afford the Rezvani Tank in the first place, the last thing on your mind is going to be buying a lottery ticket, I suppose?
Should you buy a Rezvani Tank? If I had the kind of money to buy one without worrying about it, of course I'd buy one. It would have to have at least the 1,000-horsepower engine, but on second thoughts, I'd probably go for the Hercules 6X6 instead. If you're going to be ridiculous, you may as well go REALLY ridiculous.