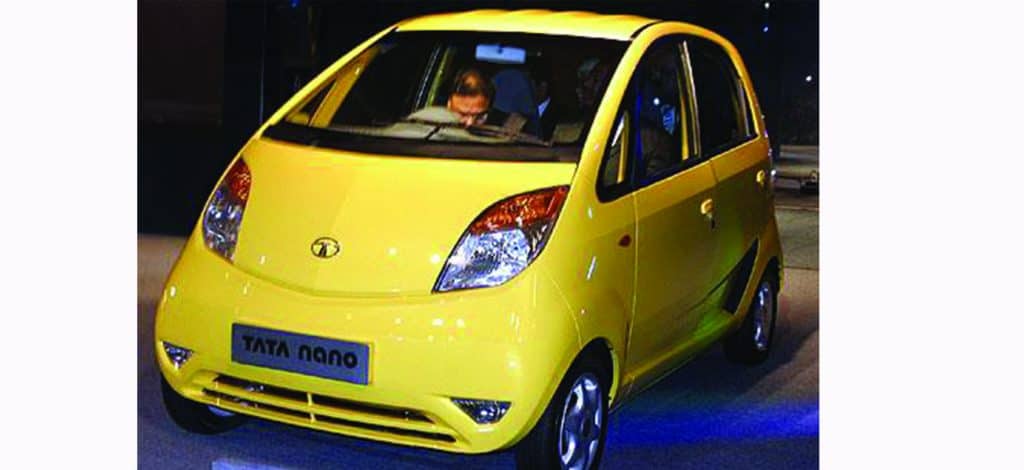 You may think you're a savvy car shopper, but what would you say if someone asked what is the cheapest car in the world?
The Tata Nano from the Indian market is the cheapest new car in the world you can currently buy, although old used cars can inevitably be much cheaper.
Before you even think about parting with your hard-earned money for any used car, please make sure you know what you're buying by getting a vehicle history report you can trust like one from EpicVIN. If you're buying from a dealer they should provide one, but if they don't, get your own and it could save you a fortune in the long run.
Affordability is often the most crucial factor to take into account when shopping for a new car. However, unfortunately, buying a new car is a costly affair. Besides the upfront cost, you'll have to contend with recurring costs associated with gas and inescapable repairs.
As a result, most potential car buyers scouring the market for their next automobile are only looking for the cheapest car on the market. 
Continue your reading and get to know more about the most affordable car in the world. We'll not only talk about the best option, and the viability of an affordable car, but will also assess whether a cheap car can be a suitable investment for the average car owner.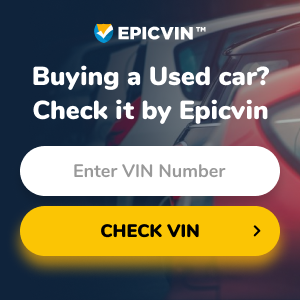 What's the most affordable car globally?
According to motorbiscuit.com, the cheapest car on the planet is the Tata Nano. Even though you can't find any new ones today, Tata Nato still has a loyal fanbase, especially in the Indian used car market.
The initial version of this vehicle is highly affordable, costing $1,400 only. It is a very compact car with very simple features designed to keep its cost to the absolute minimum. 
The Nano was a small hatchback featuring four doors and a snub nose. The earliest model had only one windshield wiper, one side-view mirror as well as a hatchback trunk that could only be opened from the interior. It also featured a simple dashboard with all the basics and boasted incredible fuel economy. 
The base model was equipped with a small 2-cylinder engine that generated only 37 HP, 38 lb-ft of torque, and a maximum velocity of 65 mph. It has a highly impressive fuel economy of 55 mpg on city streets. 
Unfortunately, though, a significant number of Indian drivers prefer motorbikes to a car. And while you may not find a brand new Tata Nato on the Indian automobile market, you will likely see the most affordable car in the world riding on the Indian streets if you ever move to the country. 
Should you invest your hard-earned cash in a cheap vehicle?
Now that you know the cheapest car on the planet, should you go ahead and purchase it? It is imperative to note that driving a cheap vehicle is entirely different from wearing cheap trousers. On the road, a poorly maintained, unsafe car can easily result in serious injuries or even death!
Experts recommend that you should only invest in a cheap vehicle if it's not only comfortable but scores pretty well in safety ratings and also boasts excellent steering and power abilities. Simply put, a cheap car should be safe and comfortable to drive.
A cheap car should still be able to guarantee your safety, allowing you to travel back and forth in life! And this simply implies that you should not buy a used car even if there is a slight chance that it could kill you in an accident.
It is also worth noting that a cheap car might come with other extra costs, especially if it requires significant repairs. This may make a cheap vehicle not suitable for the average person. So, assess your options very carefully!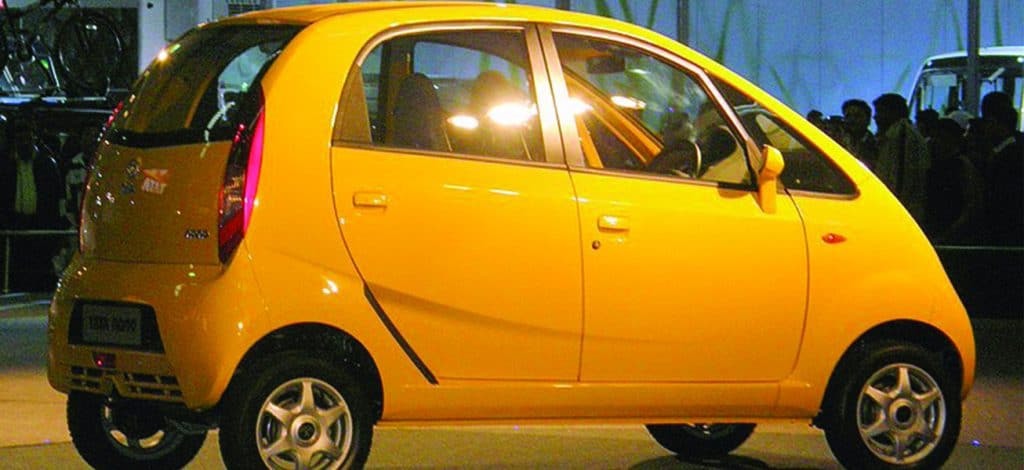 What is the most affordable car in the United States?
As you may have guessed, Tata Nano is only available in India. And this is why Americans looking to buy the cheapest car might want to find a more affordable car on American soil. Research shows that the cheapest vehicle in the United States is the 2022 Spark Chevrolet.
You can snag a brand-new Chevy Spark at nearly $13,000! This car boasts a few amazing features, including an excellent infotainment system, incredible safety features for a comfortable ride, and the ability to get in and out of tight urban parking spots with ease thanks to its small stature. Simply put, the Spark is a hatchback that has it all!
Although the Chevy Spark is relatively expensive compared to its Tata Nano counterpart, it brings more features on board. If you are looking for a fairly cheap car with a more improved infotainment system, comfortable interior, and above-average safety features, look no further than the Chevy Spark.
What is the most expensive vehicle on the planet?
Not everyone is willing to buy a cheap car. If you are willing to dig deeper into your pocket to acquire the most expensive, high-end car in the world, you might be asking yourself, what's the most expensive vehicle in the world?
According to blog.dupontregistry.com, the costliest car globally is the Rolls-Royce Boat Tail. The price of this high-end car starts at $28 million. This car is inspired by the nautical and comes equipped with everything needed to satisfy both the status and comfortability demanded by some of the wealthiest people on earth. 
It's imperative to note that a significant number of the most expensive vehicles in the world come from Bugatti, Rolls-Royce as well as Pagani. These vehicles are highly expensive and most car enthusiasts can afford them.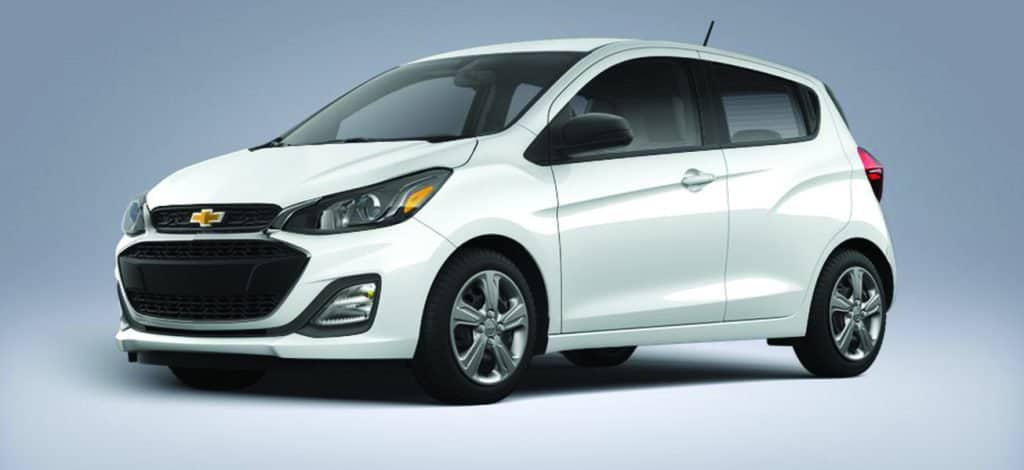 Should you invest in a car?
There is no doubt that cars are an investment. After all, you have to save a substantial sum of money before researching options for the best deal. But are cars a good investment?
Although your car is an expensive buy, that doesn't necessarily imply that it's a good investment. Most people consider a car an investment because of the large price tag. When you spend a huge amount of money on a vehicle, you may assume that you will get a return on the money that you put into it!
But remember, the general rule of thumb is that investments generate more money. Whereas land appreciates over time, a car depreciates with time and its value reduces every year.
So, while cars are necessary for most lives, they are not worthwhile investments. It's nearly impossible to get value out of your vehicle if you have owned and used it for more than a few years. It is very rare for a car to increase in value.

The Bottom line
If you are looking to buy a cheap car, choose a vehicle that's in good working condition, fuel efficient, and well-maintained. While Tata Nato remains the most affordable car on the planet, it's not available in the United States. And this makes the 2022 Chevy Spark your ultimate option.
This car is not only very cheap, but comes equipped with several beneficial features as well. Costing less than $15,000, the Chevy Spark should provide you with a safe and comfortable ride without hurting your pocket!