Tesla is a buzzing name in the automotive world and the wider world as well. The brand is recognized as the first mainstream electric vehicle manufacturer, implementing innovative technology and revolutionizing the electric vehicle landscape. At the same time, it suffers from poor build quality, but many claim the performance of its EVs makes up for it. Tesla comes up with some strange stuff from time to time though, such as Tesla Plaid. So, what is Tesla Plaid, what is it for, what does it do, and do you want it? In this article, we will explore the much-talked-about, news-grabbing, Tesla Plaid in detail.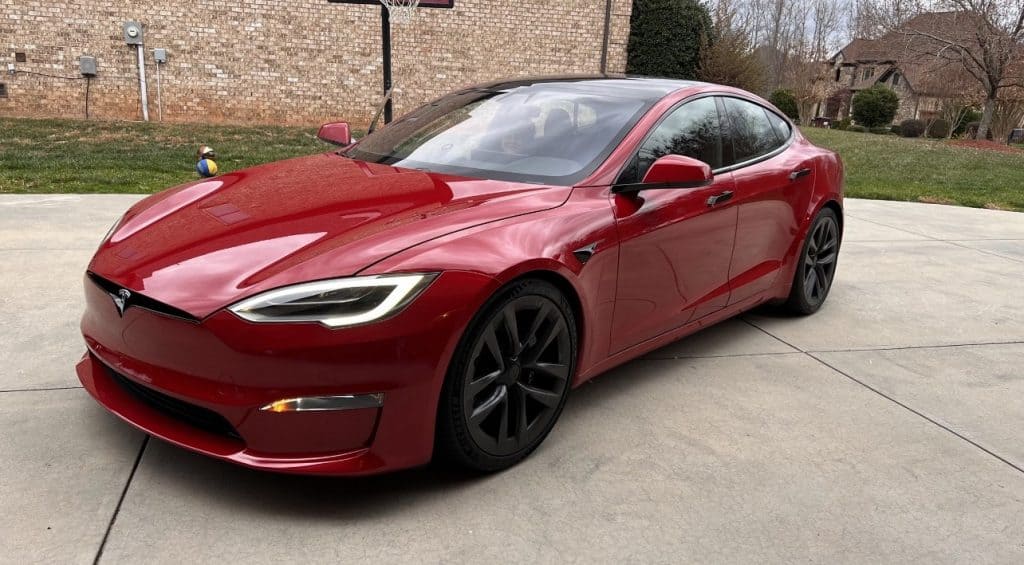 What does "Plaid" mean?
Tesla Plaid is the name applied to the ultra-performance version of the Tesla Model S and allegedly takes inspiration from the only speed faster than "Ludicrous" in the movie " Spaceballs". Back in January 2021, Tesla announced the Palladium refresh of its famous Model S and then shocked the world with its Plaid version. Its performance figures are SpaceX, which you should take to mean out of this world. As if the already available ludicrous mode wasn't enough, the Tesla Plaid raised the bar to better compete with the upcoming high-performance electric vehicles from various other manufacturers.
Combining performance with the best range rating in the EV market, and four-door practicality, Tesla certainly accomplished a feat.
What exactly is Tesla Plaid?
The Tesla Plaid is a lot of things at once. It is a four-door dutiful sedan that is practical and electric at the core. However, it can put most of the expensive sports cars on the drag strip to shame. The liftback shape gives it plenty of cargo space and being electric means you're part of the future and conserving nature all at the same time.
All of this means that you've got a good-looking electric family car that also satisfies an insatiable need for speed. All of this comes at a cost and is seriously heavy on the wallet, but not so much in comparison to other EVs or gas-powered supercars delivering this kind of blistering performance.
The Model S, on which Plaid is based, is the oldest and the flagship model in Tesla's lineup. But Tesla has kept it updated and relevant since it was first released, making it a desirable and practical choice for EV buyers the world over. The interior is full of futuristic touches and is a comfortable place to sit and travel in. And just in case you suffer from range anxiety, the alternative Long-Range model is also available, boosting the range as long as you're happy to sacrifice a little performance.
Build quality issues remain, however, and Tesla has done little or nothing to improve them it appears. It really is disappointing for a manufacturer that's so technologically advanced and revered. But if reliability issues don't bug you, there's nothing particularly bad or missing in this electric road rocket. Tesla has left a mark on history, and even if things go south in the future, it will still be remembered for what it has already achieved.

What are the specifications?
While the standard Model S uses an all-wheel drive Dual motor setup, the Plaid hosts a trimotor setup. Two motors power the rear wheels, and another one powers the front. All of these motors are permanent-magnet synchronous but use what Tesla calls carbon-sleeved rotors, which Tesla used for the first time in a series production vehicle. And if Elon Musk is right, there has never been a motor like it before. Basically, a lot of new engineering had to go into this, but we won't be discussing that here. The result is a perfect power curve from an electric motor to achieve 1000+ hp up to a top speed of 200 miles per hour.
All three of these motors provide 1,020 hp of combined peak power output and 1,050 lb-ft of torque. The power figures alone are enough to understand the extent of performance this car can achieve.
Although its shape doesn't suggest it, Tesla boasts that Plaid has a drag coefficient of just 0,208 Cd, "the lowest on the planet." We can't see it, so we have to take Tesla's word for it.
What's the Tesla Plaid battery and range?
The battery lies under the floor as usual and gives this land rocket an impressive range of 396 miles with standard 19-inch tempest wheels. Opting for 21-inch wheels reduces it to 348 miles. And of course, these numbers are achieved in very favorable conditions, but still, the range is the best in class.
The battery architecture has been updated and optimized specifically for Plaid, allowing it to do back-to-back track runs without performance loss. The battery modules and battery packs were also redesigned but still consist of old cylindrical 1865 cells, for thermal reasons. The 7,920 individual cells that make up the five modules in the Tesla Model S Plaid battery allow it to be more energy dense while still shedding weight, resulting in a 95-kilowatt-hour battery.
One thing that Tesla owners will appreciate is the vast network of Tesla's superchargers. Tesla claims the Plaid can recover 187 miles of driving range in 15 minutes of charging at a V3 Supercharger. While Model S Plaid with the more energy consumptive optional 21-inch wheels, expect to add 167 miles of range in 15 minutes. With the update of the battery, it also supports up to 250kW charging. In addition, with an optional wall connector, you can charge at home or outside, giving you 44 miles of range per hour.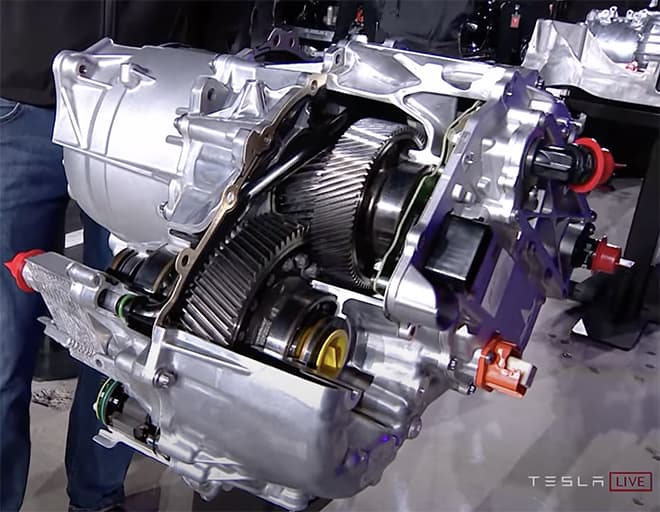 Tesla Plaid performance, driving, and practicality
This is where the Tesla Plaid shines. With all the solid hardware, the Tesla Plaid was designed to be a performer. It can achieve up to 200 miles per hour of top speed, as quoted by Tesla, but that would require an additional paid hardware upgrade (wheels and tires). A normal one would reach "just" 175 mph.
Acceleration figures are similarly breathtaking, with 0-60 mph taking 1.99 sec (rollout subtracted) and a quarter-mile happening in just 9.23 sec, recording a trap speed of 155 mph, as quoted on the official Tesla website.
No one would expect these numbers from a four-door family car, giving it a sleeper car vibe. There is not even a small rear wing or any side skirts or fancy vents to give an impression of its performance.
With a recent over-the-air update, Tesla has also added a Track Mode, giving it an extra flavor. This mode controls the Plaid's various parameters to, you guessed it, achieve outstanding numbers on tracks as well. The damping rates are managed, and so are battery and motor cooling. The car is lower and the display inside gets track-focused, showing only the necessary information. Combined with torque vectoring and all-wheel drive, the Tesla Plaid is ready to take corners much quicker and with more confidence.
The software-centric Tesla has given rise to a tuner culture, mainly working around the software to make it more capable. It is reported that with the speed limiter in software disabled and just a brake and tires upgrade, the Tesla Plaid has achieved a top speed of 216 mph recently. Another tuner shaved about 550-600 lbs. from it and achieved an 8.8-sec. ¼-mile time. We might see some other accomplishments by other gear heads in the future.
The car feels planted on the road thanks to its hefty weight of 4,766 lbs., in addition to torque vectoring. Body motion is well controlled and it is agile, making it a fun-to-drive car. The ride is comfortable thanks to standard adaptive air suspensions, and the handling is sharp. The steering is direct but lacks proper feedback, and the brakes feel weak and not up to the job.
As far as cargo space is concerned, a 28-cubic-foot trunk is there in addition to a front trunk. The rear seats do fold flat, making it convenient to load large items.
Inside the Tesla Plaid cabin
The most eye-catching feature on the inside is the steering wheel. It is a yoke, like on an aircraft. I don't particularly like this gimmick because it doesn't help with anything, but some people are loving it. Anyhow, Tesla says that it is supposed to make your line of sight more clutter-free. Similarly, the decision to remove steering column stalks in favor of touch-sensitive buttons is rather controversial.
The material on the inside is not like what its price would suggest. It is not so sophisticated and Tesla did nothing to improve it. The ride is somehow comfortable, and it is roomier than before. Tesla says that passengers have more headroom and legroom, particularly in the back seats. The rear seats now also have a stowable armrest with integrated storage and wireless charging.
The interior also features air vents that are hidden throughout the cabin, while tri-zone temperature controls, ventilated seats, and HEPA filtration provide a nice atmosphere.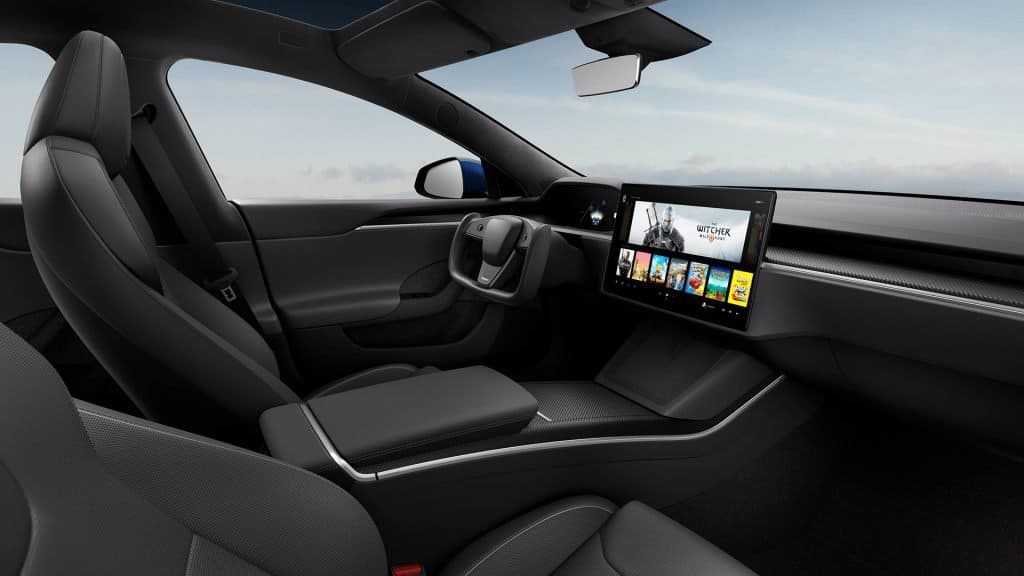 A total of three screens also play a role in making this interior clean and simple, in other words, button-free. A 17″ touchscreen in landscape mode with left-right tilt and great resolution adorns the center of the dashboard. It can be used for various other functions besides controlling virtually everything, for instance, gaming, movies, and more. One 12.3-inch screen acts as the driver's display, and the remaining screen is an 8-inch for the rear passenger's use.
Speaking of gaming, I'm not sure if it is worth having in a car, but Tesla has got a new bragging right.
Android Auto and Apple CarPlay are not available, despite being available on most other cars. But thankfully, multi-device Bluetooth is finally there. There is also fast wireless charging and a 36-watt USB-C charger. A 22-speaker, 960-watt audio system with Active Road Noise Reduction provides immersive listening, and studio-grade sound quality is also standard.
What technology does the Tesla Plaid have?
The new HVAC system uses a heat pump that Tesla says provides a 30% longer range, requires 50% less energy in cold weather conditions and is also key to keeping the powertrain cool.
Another area where Tesla is hard to beat is its Autopilot. It gives the vehicle limited access to steer, accelerate, and brake automatically within a lane. There is also an upgrade available for the Autopilot called Enhanced Autopilot for $6,000 and Full Self-Driving Capability for $12,000. Although, unlike what the name suggests, it is still semi-autonomous and should not be taken literally since active driver supervision is required.
Some of the driver assistance and safety features come standard, like automated emergency braking and lane-departure warning. There is also a mobile app to keep you updated on the current state of the car.
Tesla Plaid rivals and to who it appeals to
Tesla Plaid's main competitors include Porsche Taycan and Audi e-trons. Lucid Air is also in the competition, and Mercedes is also entering the competition with its Mercedes AMG EQS. Except for the Mercedes, all have a lower starting price, but they lack performance anywhere in the ballpark of the Tesla Plaid.
Buyers of performance electric vehicles looking for a family car with some serious performance will find the Tesla Plaid satisfying. However, I would argue that none of this performance is street-usable. So why not buy a car that is engaging to drive rather than all automatic and autopilot, where all you have to do is charge it and push the pedal. And if you just need the bragging rights then I won't stop you.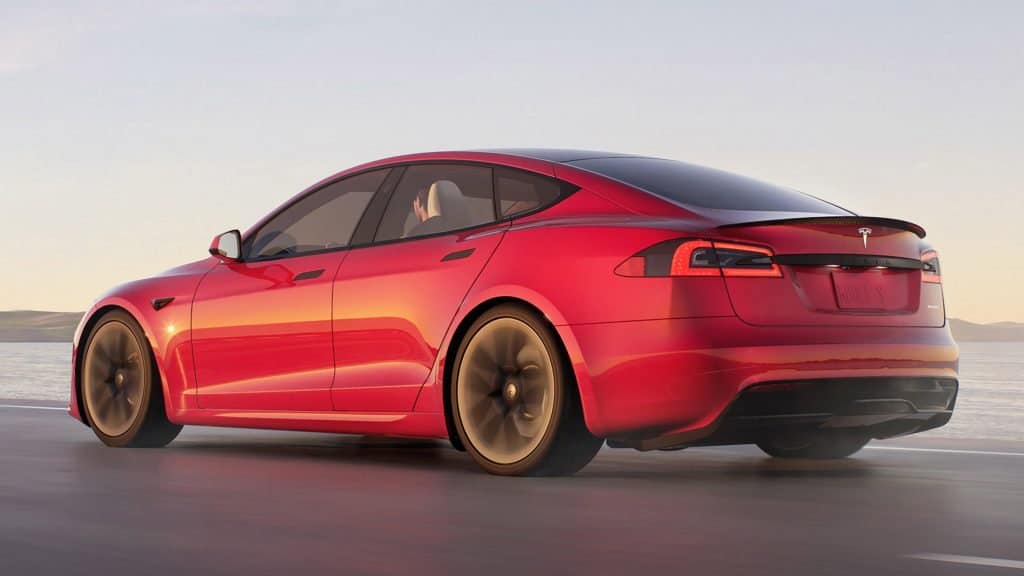 How much does it cost?
The Tesla Plaid starts from $135,990 before options, but it is subjected to some price incentives depending on which state you live in. Of course, getting one is another matter altogether, even for those who might see the price as pocket change.
The Tesla Plaid is an interesting exercise in what EVs can do right now, as long as you have the money to pay for it and as long as you're not in a rush to get your hands on one. Personally, I'd still rather have a Ferrari, Lamborghini, or even a Corvette Z06. Then again, if you can afford a Tesla Plaid you probably have a Ferrari, Lamborghini, and a Corvette Z06 already.