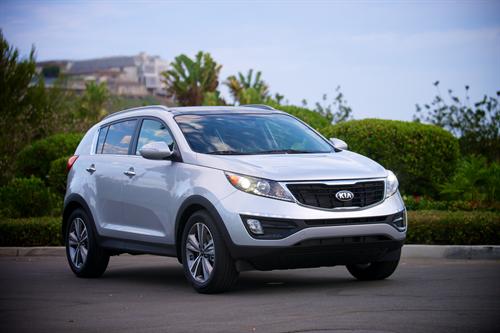 The Kia Sportage is a compact crossover that's been around now since as long ago as 1993, although most people will probably have become aware of it in 2010 when the nameplate was transformed beyond all recognition for the third-generation. Because it's been around for a while there are plenty of used ones out there, so let's have a look at what you have to look for when buying a used Kia Sportage.
The third-generation that launched in 2010 and onwards is where you need to be looking for the very best examples of the Kia Sportage. Early models with low mileage are a very cheap way of getting very good compact crossover SUVs for those buying used on a tight budget.
If you want to get a used Sportage or other used vehicles for the lowest possible price, government and police auctions are the way to go. You need to know what you're looking for to buy at auction, but this guide is a great place to find used vehicles at incredible prices.
The areas we're going to look at include:
First-generation Kia Sportage
Second-generation Kia Sportage
Third-generation Kia Sportage
Fourth-generation Kia Sportage
How much should you pay for a used Kia Sportage?
What's special about the Sportage?
Potential issues to look out for
The competition
Should you buy a used Kia Sportage?
First-generation Kia Sportage (1993-2005)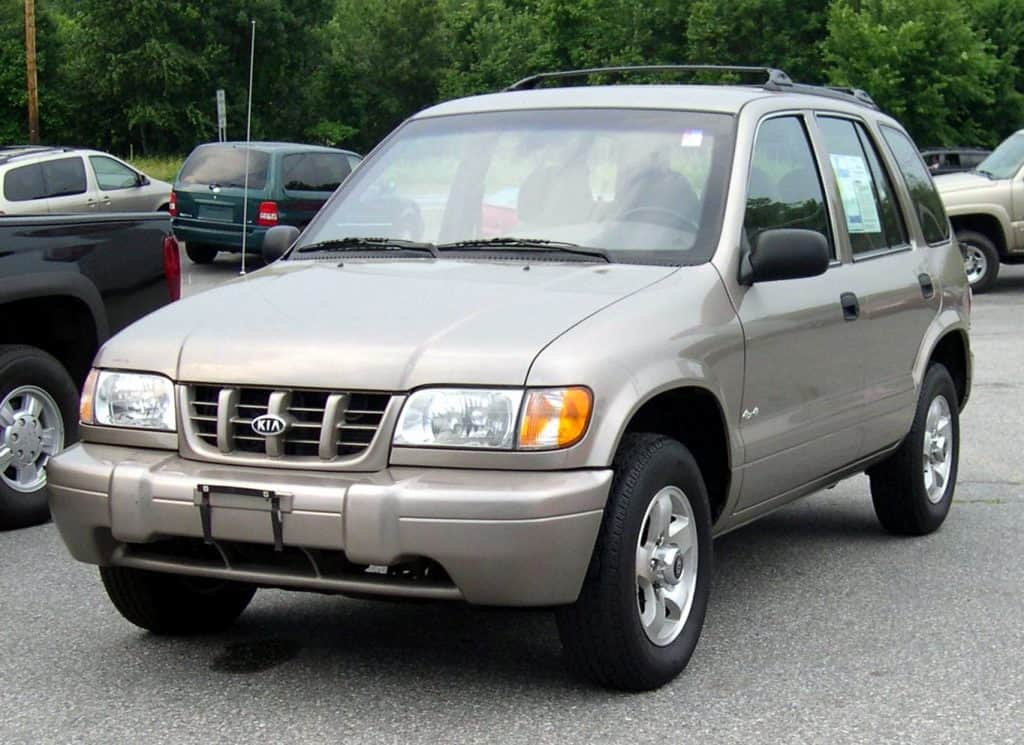 By today's standards, the first-generation of the Sportage isn't much to shout about, to be honest. It was the first incarnation of the cheap-as-chips Kia and it was in production from 1993 and 2005. Sales in Europe and the US commenced in 1995, and under the hood of US versions was a 2.0-liter gas engine that came mated to either a five-speed manual or a four-speed automatic transmission. The thing is though, the first Sportage wasn't even an SUV as it was sold as a five-door station wagon and three-door convertible.
As a used buyer, you're not going to find too many of these out there unless you are at an auction or a junkyard. Although they weren't the worst vehicle out at the time, they were designed and sold as cheap and cheerful and these models really don't stand up to scrutiny these days. If you want the cheapest Sportage you can find you really need to be looking at the second-generation at the very earliest.
Before you even think about parting with your hard-earned money for any used car, please make sure you know what you're buying by getting a vehicle history report you can trust like one from EpicVIN. If you're buying from a dealer they should provide one, but if they don't, get your own here and it could save you a fortune in the long run.
Second-generation Kia Sportage (2005-2010)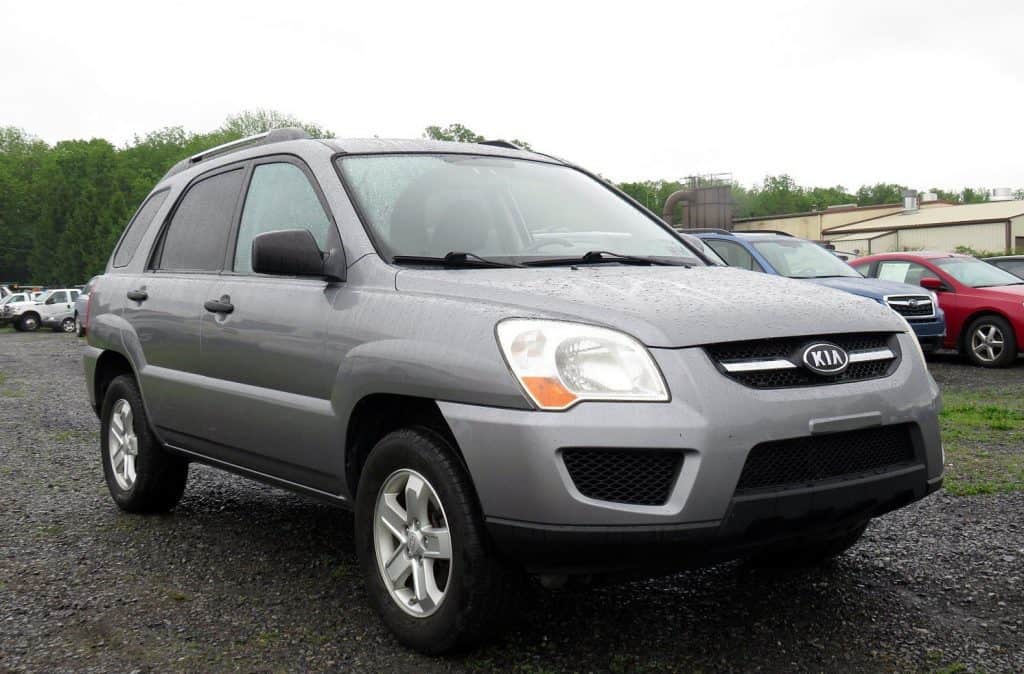 The second-generation Sportage arrived for the 2005 model year and it shared the same platform as the Hyundai Elantra and Hyundai Tucson. Although it still looks a million miles away from the Sportage we know today, you won't be as embarrassed to be seen driving one of these as you would be with a first-gen model.
This one is still classed as a five-door station wagon and not an SUV, although the three-door convertible had been dropped by this point. Kia didn't exactly hit the mark with this one either though, as the second-gen Sportage was larger than its predecessor and didn't even have its relatively limited off-road capability.
What did improve with this generation was the fit, finish, reliability, and overall quality of the Sportage. The second-generation got a notable facelift in 2008, but it then got another one less than a year later. A good sign for the future of the Sportage nameplate came about in 2009, which is when the Kia was named as one of the most reliable vehicles of the time in the Consumer Reports reliability survey.
If you come across a late model first-generation Third-generation Kia Sportage (2010-2015)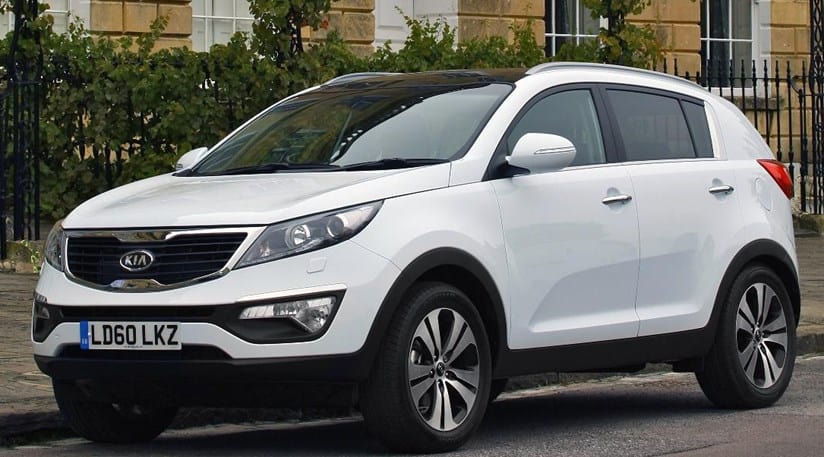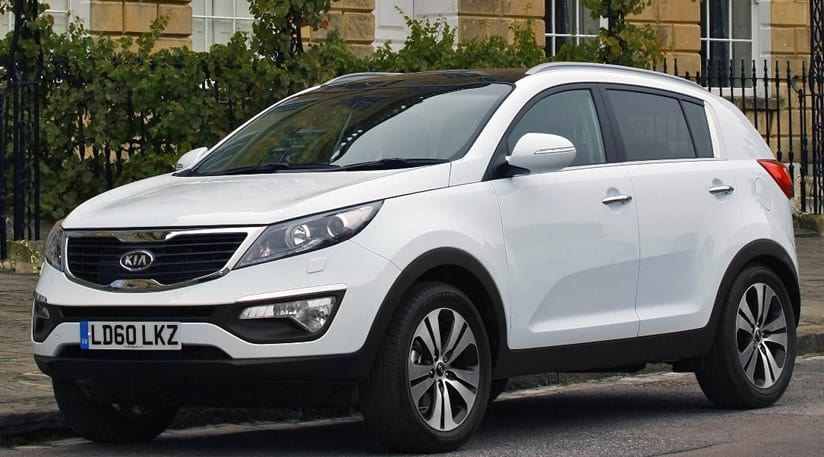 To say the third-generation was a game-changer for both Kia and the Sportage nameplate would be something of an understatement. As well as winning industry awards all over the world, the second-generation Sportage came out on top of the 2012 JD Power Survey as the only vehicle in the survey to score a full five stars across all categories.
This extremely successful model arrived for the 2011 model year in the US and it took non-luxury compact SUV styling to a new level, especially at the price. It was available in base, EX, LX and SX trim levels, and all but the base model were available with the option of all-wheel-drive.
Under the hood was a standard 2.4-liter inline-four that develops 176 horsepower, but there's also a 2.0-liter turbo-four to look out for that developed a much more lively 274 horsepower. A six-speed manual transmission was standard, but most of the models you're likely to find on lots will be equipped with the six-speed automatic transmission instead.
Although this Sportage was one of the more compact models in its compact SUV segment, it was still a pretty spacious vehicle for four adults with more cargo space than any previous vehicle bearing the Sportage name.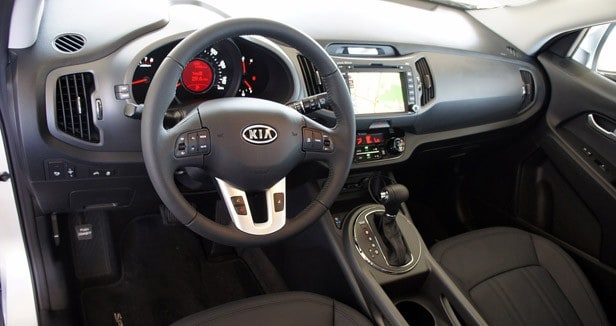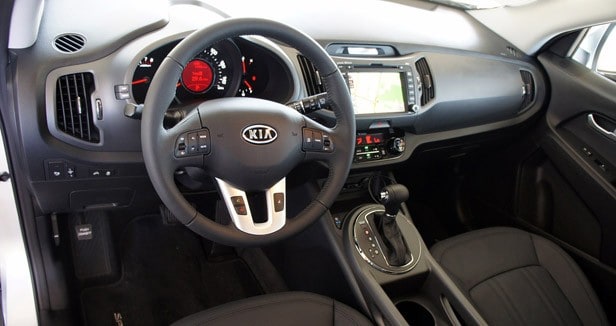 A facelift model was released for the 2014 model year, but the changes were fairly minimal and it shouldn't put you off opting for a pre-facelift example at the right price. While the NHTSA gave the second-gen Sportage a full five-star rating for overall safety, the folks at the IIHS weren't as convinced and only deemed it "adequate." However, if safety is a big issue for you with a used vehicle you'll be pleased to know the third-gen Sportage got five stars from the NHTSA and was also rated a Top Safety Pick by the IIHS.

The third-generation Sportage is still a fine-looking crossover with very attractive styling, good reliability and impressive safety ratings, and you can pick a decent 2011 model up from as little $6,500.

To help you decide which particular version of the third-generation

is right for you, here are the US brochures for the 2011, 2012, 2013, 2014, 2015 and 2016 model years for you to download.