Americans love trucks. There is no denying that because the sales numbers show that about 6,500 trucks are sold per day in America. Similarly, SUVs and crossovers are also getting a lot of love from car buyers. It seems like big gas-guzzling vehicles are a new trend. OK, just big vehicles, since the gas-guzzling part is more than a little contentious with gas prices what they are at the moment. So where does that leave the infamous Tesla Cybertruck, and will the Tesla Cybertruck live up to the hype?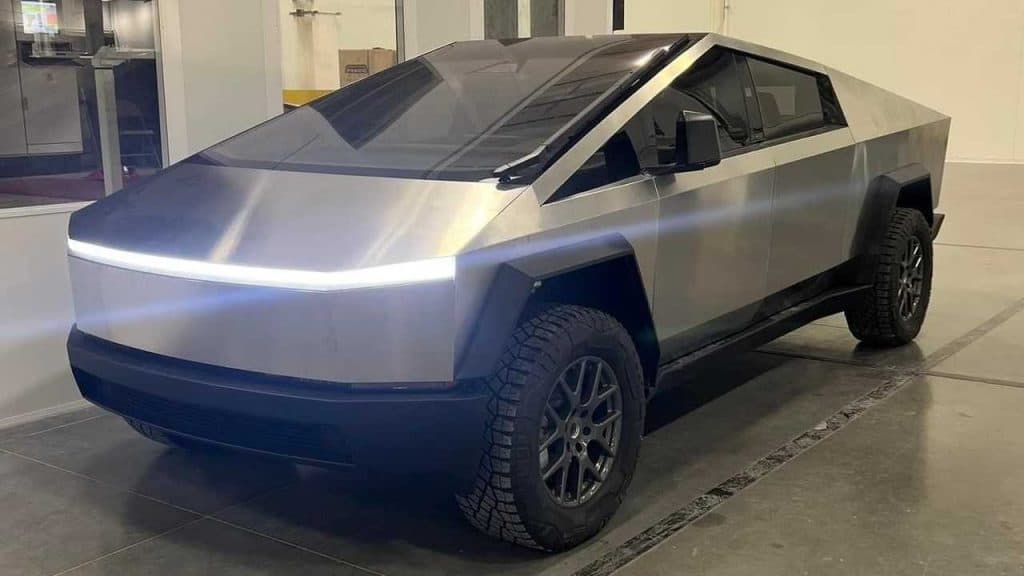 This is a truck that stirred controversy because of its design and weird features. Controversy is not new to Tesla. And why do I say "weird"? because some of these features are not offered on any regular truck. The Cybertruck has all the best-selling pickup trucks in sight with the mission of dethroning them. But is it all that?
Here we're taking an in-depth look at what exactly it is and what makes it different from the trucks that are currently on the market going to be around in the future.
What is the theory behind the Cybertruck?
Elon Musk had already talked about his desire to build an electric truck for the American market as early as 2012. Teaser images and news about trademark filing have been circulating in the media since then.
The world is supposed to be moving towards a sustainable future where humanity becomes increasingly environmentally conscious. Of course, that's if you ignore China, India, and plenty of other countries representing a huge portion of the global population that don't appear to have got the memo. Using environmental bit as motivation, Tesla decided to offer an alternative to the truck market, which is for now, of course, very much part of the fossil fuel burning present. So, this idea is understandable, but where's the substance behind the idea?
By offering a single truck in a number of configurations and designed for different uses, Tesla wants to build a broader consumer base, and the Cybertruck was designed with that very much in mind. Building a vehicle built on a modular platform makes it possible, and it is not a new concept. This part is also reflected on Tesla's official webpage for the Cybertruck, where it says, "Better utility than a truck with more performance than a sports car." Will Tesla deliver on its statement? That remains to be seen.
The other thing I see Tesla targeting is psychology. People are attracted to things that stand out, and the whole Cybertruck, well, it stands out. From its exterior styling to its features and specifications, the Cybertruck is full of gimmicks and quirks. Whether you like it or not, it's not going to change what Tesla decides to do. Elon Musk certainly changes his mind from time to time (eh, Twitter?), but nobody changes it for him.
So, this was the theory part. Now about its actual specifications? Note that the specifications are only what Tesla has announced so far, and they can certainly change anytime Tesla decides.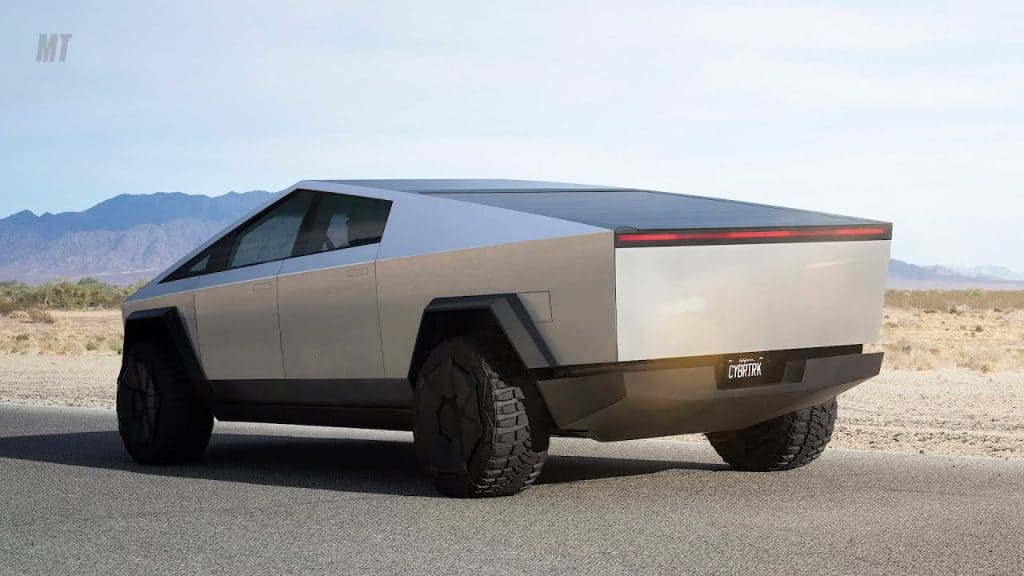 What are Cybertruck's specifications?
I need not reiterate that the Cybertruck is an electric truck. After all, that's what Tesla does, right? There are going to be electric motors and batteries, and since the truck is configurable, it will be offered in a number of different combinations with powertrains offering different power ratings, ranges, and capabilities.
The Cybertruck is a light-duty truck, and it will be available in either rear-wheel drive or all-wheel drive. For rear-wheel drive, the Cybertruck will use one electric motor at the rear, and for all-wheel drive, it will use a two-motor and a three-motor setup. Depending on the setup you choose, payload and towing capacity range, charge time, and performance figures will change.
Starting with the RWD model, the single motor will provide up to 250 miles of EPA estimated range. The 0-60 times will be around 6.5 seconds, and the top speed will be capped at 110 mph. The truck will be capable of towing up to 7,500 pounds, and its payload capacity will be 3,500 pounds.
The dual-motor all-wheel drive will give about 300 miles of range. It will take around 4.5 seconds to go from 0-60 mph and achieve a top speed of 120 mph. It will be able to tow 10,000 lbs. and bear the same amount of payload, i.e., 3,500 lbs.
The top-of-the-line trimotor all-wheel-drive will be able to cover 500 miles on a single charge. This seems possible since battery technology is advancing by leaps and bounds. The 2.9 second time from 0-60 mph will surely rival most sports cars, but how will Tesla achieve it with such weight? Looking at the under 2-second sprint of Tesla Plaid, I think somehow Tesla will make it work.
What cannot be ignored is that Tesla has quoted some figures that appear to make the Cybertruck something of an off-roader too. The approach and departure angles are stated as 35 degrees and 28 degrees, respectively. And with adaptive air suspension, a maximum ground clearance of 16 inches is achievable. I don't doubt those numbers, and seeing Tesla rival some established brands in off-roading is unexpected, but good since competition always brings out the best in everyone.
No battery and charging specifications are available at this time, but they will surely be an upgrade over the existing ones in the Tesla lineup. We might also see some features common to other Tesla models.
While I have full confidence in the specifications and performance figures of the Cybertruck, I doubt that the features will be offered exactly as they are stated at the moment. Tesla will have to rethink if some of them are strictly necessary, and that could lead to alterations.
You know how concept cars at auto shows never look anything like that when they go into production? Watch this space!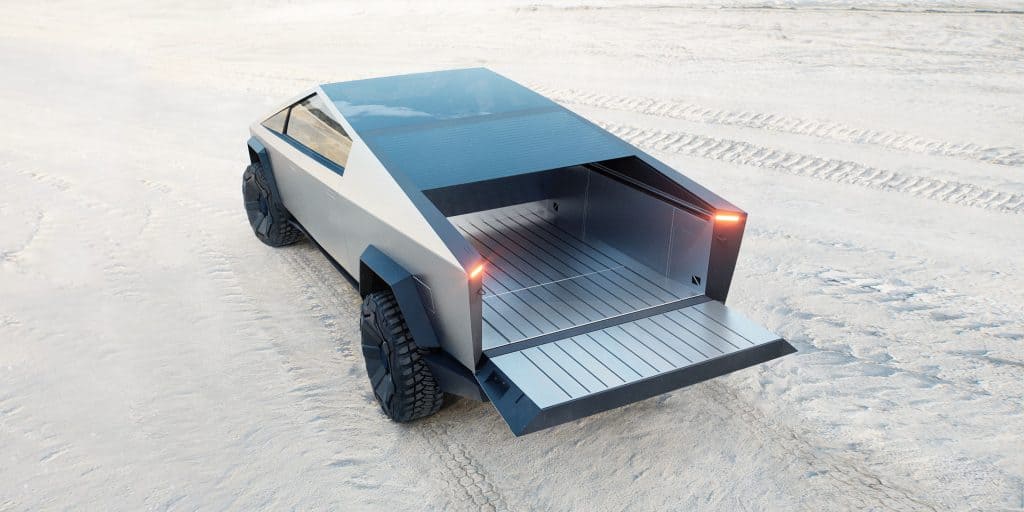 Will its design change?
The design of the Cybertruck is the most talked about aspect of this remarkable vehicle, as it should be. I personally didn't like it at all when I first saw it, but there is a part of me that is starting to like it (a very small part of me it must be said). Taking inspiration from Blade Runner and the submarine Lotus Esprit used by James Bond in one of his films, Cybertruck is edgy and there are straight lines and angles that Cadillac would be proud to wear. This kind of design looks good in fiction work, but there are some serious concerns and consequences when applied in real life.
The design has safety concerns relating to pedestrians and cyclists, and in its current form, it will most likely be illegal in Australia and Europe. Also, the absence of a side mirror is notable since some states still require it by law. It could have those tiny cameras on the doors or fenders in place of traditional mirrors when it goes into production, but some territories might still demand proper mirrors and not accept cameras in their place.
What I think is that Tesla will have to make some design changes to accommodate these regulations, resulting in something looking at least a little different, if not completely different for the production design.
What are the weird Tesla Cybertruck features?
The main thing Tesla brags about is the Exoskeleton. It is essentially the same unibody construction used by passenger cars, and unlike most trucks that use body-on-frame construction. Tesla's decision to incorporate this is totally justifiable since it is an electric truck. But the material used is over the top. Does a regular civilian vehicle really need an Ultra-Hard 30X Cold-Rolled stainless-steel body frame and armor glass? I think not, and this is just Tesla overdoing things to garner attention. But then it's just my opinion, and buyers might want the production model to be as over the top as the concept. Whatever Tesla decides to do with this will totally depend on demand, so we'll have to wait and see.
Overall, this armored, military-looking truck is a unique piece of machinery, but to make it more consumer-accessible, Tesla might need to compromise on some things. Otherwise, you end up with something like the Rezvani Tank costing somewhere between a quarter and half a million dollars or more.
Another unique thing that cannot be left out is the truck bed, or the Vault, as Tesla likes to call it. The vault is a covered and lockable bed that also has under-bed storage. The vault will be illuminated by LED strips, and there will be compressed air and power outlets. Additionally, climate control will also extend to the vault. The prototype also showed an extendable ramp. Some of these features are for the first time in a truck, so people will definitely flock towards it for the novelty factor, at least.
The interior is similarly versatile and unique. There's seating for up to six people inside thanks to the front center armrest that can be folded away. A 17-inch horizontal display will serve for infotainment, and the rest of the interior is every bit as minimalistic as we've come to expect from Tesla.
In my opinion, the bed and interior features are welcome and will make the Cybertruck a genuinely versatile vehicle, but I don't think the F-Series has much to worry about.

What is the range of Cybertruck?
Three models that have been announced for now will come with EPA range estimates of  250–500 miles. However, although the following details have come from Tesla, the Cybertruck is no longer anywhere to be found on the company's official website.
The entry-level was to have a starting MSRP of $39,900 and would be a single-motor rear-wheel drive model with a 250-mile range, a towing capacity of 7,500 pounds, and 0 to 60 mph time of less than 6.5 seconds. Of the initial orders, 17 percent were accounted for by this model.
A $49,900 dual-motor all-wheel drive model with a 300+ mile range was the mid-range variant. The towing capacity was quoted at more than 10,000 pounds, and the 0 to 60 mph time would be under 4.5 seconds. Some 42 percent of buyers were said to have chosen this model.
Last but by no means least, the range-topper was to be a $69,900 tri-motor all-wheel drive model with a range exceeding 500 miles, 14,000 pounds or more of towing capacity, and this one should be able to reach 60 mph in under 3 seconds. Around 43 percent of buyers wanted this one when the order book was open.
When can you buy a Cybertruck?
After already being delayed twice, the Cybertruck's exact arrival date hasn't been announced yet, but Tesla has announced that production at Gigafactory Texas will begin in 2023, meaning we will see the first truck in 2023. Probably.
There is also reportedly a quad motor version in the pipeline, but we don't know for sure if it will further delay the rest of the lineup. In conclusion, if there are no further delays, the Cybertruck might just arrive on time. At least, the latest quoted time, that is.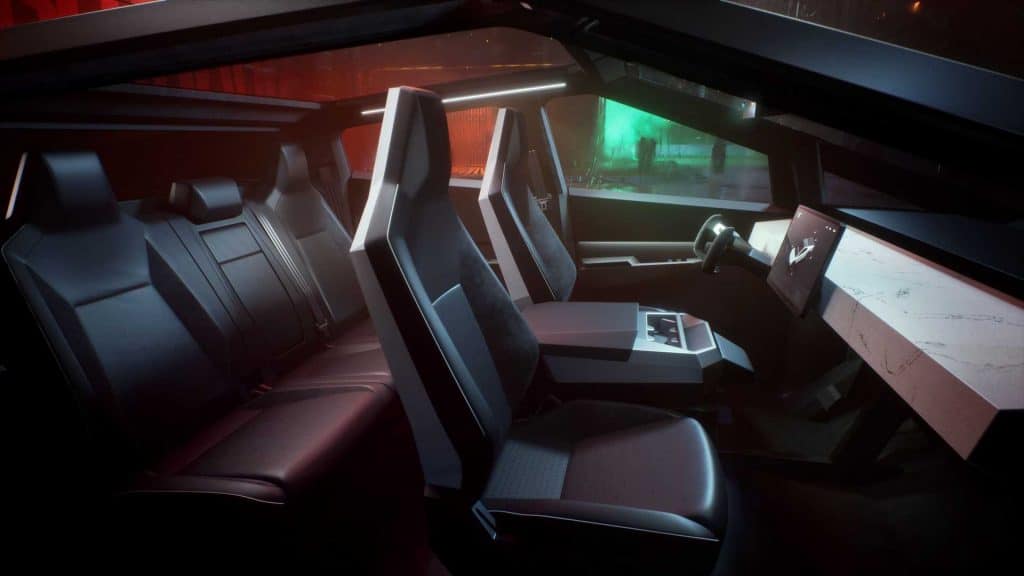 How much does a Cybertruck cost?
The cost will depend on the number of motors chosen. The single-motor RWD will cost from around$39,900, the dual-motor will start at $49,000, and the range-topper (for now) is expected to cost something like $69,000.
Personally, with the way the world is at the moment, I would put much store in any of the information that was previously put in the public domain. If you really are interested in this odd-looking truck, keep your eye and ears open for more details.
How does it compare to other trucks?
Ford's take on the electric pickup truck is the new F-150 Lightning, which is only available with dual motor all-wheel-drive, comparable to the dual motor all-wheel-drive Cybertruck. But there are two battery packs available; the standard has up to 230 miles and the long-range has up to 330 miles. The acceleration figures are better than those of Tesla. It can tow a similar amount of 10,000 lbs. but with a long-range battery only, because the standard battery lowers it to 7,700 lbs. Payload capacity is on the lower side when compared to Cybertruck. The base Pro model has a slightly higher asking price, and the cheapest model with a long-range battery is for about $75,000, which is way more than a similar dual-motor Cybertruck.
If the price planned by Tesla doesn't change, it is the better choice out of the two.
Chevrolet Silverado EV: The Silverado EV is set to arrive in 2024. It will also use a dual-motor all-wheel drive setup like the F-150 Lightning. A large battery pack is slated to provide up to 400 miles of range and fast charge capabilities. It would be able to tow up to 10,000 lbs., the same as both the above trucks. Payload is on the smaller side, just like Lightning, at 1600 pounds.
The starting price for base trim should be around that of the Lightning as well. Since other details are missing and the Silverado EV hasn't arrived yet, we cannot fairly compare it to other electric trucks.
Other trucks: When compared to other hybrid and gas-only trucks, the Tesla Cybertruck shines through because of its features inside and out. It also has better acceleration figures thanks to electric motors. The only shortcoming is towing capacity. Traditional trucks like the Ram 1500 and Ford F-150 exceed the towing ratings of both single-motor RWD and dual-motor AWD models. They are also a bit cheaper in base trim. If you are looking for fuel economy, there are also hybrid powertrains available for some of the trucks that don't compromise on practicality.

Conclusion
Since there are still some electric trucks that haven't arrived yet and the Cybertruck itself is not available, so the choice is very limited if you want an electric truck. Ford's F-150 Lightning looks promising, but until all the trucks in the competition are not here, gasoline or hybrid trucks are my choices for now and I think they will be for some time.
If the automakers get their acts together, the amount of torque that can be produced by electric motors should make electricity better for powering pickup trucks than it is for cars and SUVs. However, the same problems many of us have with electric cars and SUVs still apply to the Tesla Cybertruck.
You have to take the range estimates with a large pinch of salt, especially in colder climates. Charging times and the availability of charging points are also issues, and then there are unanswered questions about the reliability and durability of electric trucks in the real world.
I think the Tesla Cybertruck is a gimmick and electric versions of the F-150 and Chevy Silverado will sell in much bigger numbers than the Tesla, and that's when or if the Cybertruck ever makes it into production. If you;re about to go shopping for a new truck, I'd forget about a Tesla for the time being.