I came across an article the other day about Toyota's smallest SUV and it made me laugh a little, but I wasn't laughing at the article itself. What amused me was the idea that the Toyota CH-R is what Americans see as Toyota's smallest crossover SUV. The truth is it isn't, for a start, but the two smallest crossover SUVs the company currently produces are not sold in America at the moment. But would Americans even want Toyota's smallest SUV if they could buy it?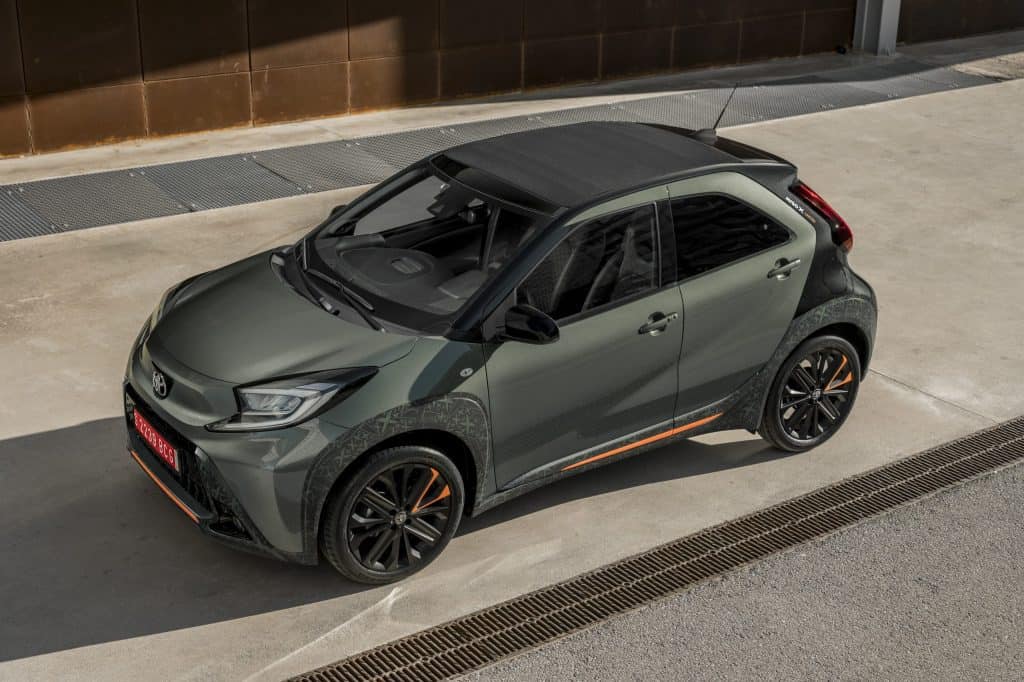 Toyota's smallest SUV in the U.S. is a close call between the Toyota C-HR and the Toyota Corolla Cross. While the C-HR has less internal passenger volume at 86 cu.-ft., compared to 93.8 cu.-ft. in the Corolla Cross, the C-HR has more front legroom and more cargo room than the Corolla Cross.
When it comes to more obvious measurements such as height, width, and length, however, the C-HR can claim to be Toyota's smallest SUV in the North American market. But if you want to know what the company's smallest crossover SUV really is you'll have to look overseas to places like Japan, Europe, and Australia for the Toyota Yaris Cross and the even more diminutive Toyota Aygo X.
Toyota Yaris Cross
Toyota stopped selling its Yaris subcompact sedan and hatch in America a couple of years ago and the last model year was 2020. It had been built and on sale in the United States since the 2007 model year, but the low level of sales it produced suggests few will miss it.
However, because America doesn't have the Yaris anymore it means American car buyers are missing out on the 2022 Yaris Cross, which is a crossover SUV based on the current Yaris platform.
But if you think the Yaris Cross is small, and it is certainly a good deal smaller than the C-HR, you haven't seen anything yet as Toyota has now produced another new SUV that makes the C-HR look like an Escalade in comparison.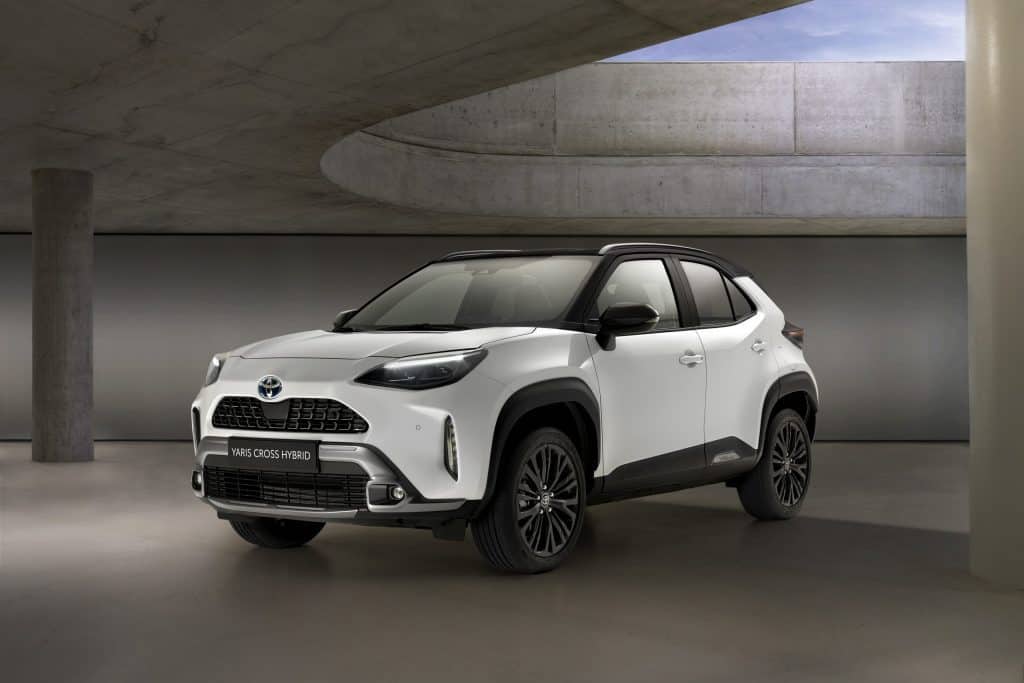 Toyota Aygo X
The Toyota Aygo X is a "rugged" ultra-compact crossover SUV based on the equally ultra-compact Toyota Aygo. This is a model so small that you could probably get one inside a Cadillac Escalade or Chevy Suburban if you took the seats out.
If you're looking for the smallest SUV Toyota produces at the moment there's no arguing about the Aygo X holding that particular accolade. Absolutely everything about the Aygo X is small, including the price.
Under the hood of the Aygo X is a 1.0-liter three-cylinder engine which doesn't sound too bad for a car as tiny as this until you find out it produces just 71 horsepower and 69 lb.-ft. of torque. Then again, it does only weigh between 2,072 lbs and 2,238 lbs.
Are Americans missing out on Toyota's smallest SUV?
The big question when it comes to these small SUVs is whether Americans missing out by not being able to get their hands on a Toyota Aygo X or a Toyota Yaris Cross. Personally, I'd say not. After all, if Toyota can't justify selling the Yaris hatchback and sedan in the U.S. due to the almost complete lack of interest in it from American consumers, would they be more interested in what's effectively a taller version with some very questionable styling?
And when it comes to the Aygo X, you'll probably find bigger children's toy cars left abandoned on front lawns and rear yards all over America. I haven't been up close and personal with an Aygo for a few years now and I assume it's better than it used to be.
The first versions of the Aygo that came out in 2005 were a joint venture between Peugeot/Citroen and Toyota, and the cars built in Kolín in the Czech Republic were badged up as the Toyota Aygo, Citroen C1, and the Peugeot 107. They were the smallest and cheapest cars in the ranges of all three automakers and they looked and felt every bit as cheap as their asking prices.
To be fair, the Toyota Aygo sold in Europe in numbers that Toyota in America could only dream about, even for a model like the Yaris that was a far superior car. The Aygo X looks to build on that success and cash in on the current trend for all things SUV.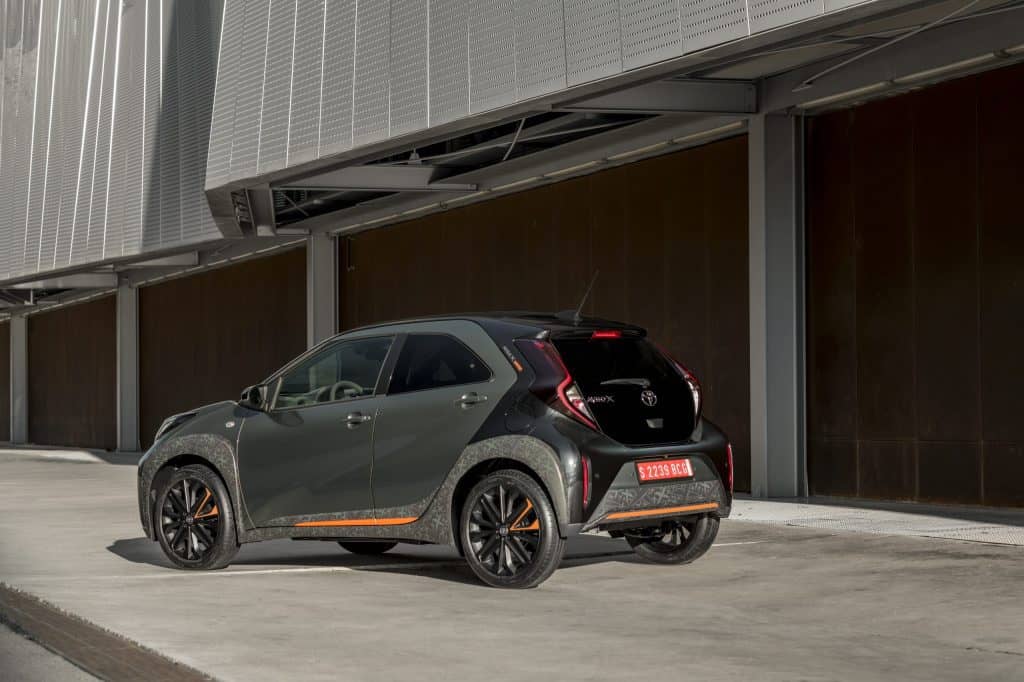 There may be a case for a model like the Aygo X in America's cities, but I'm sure the larger Yaris Cross would have a better chance of being successful. Even so, with so many small SUVs already on sale in America, it's hard to see a big market for either of these two.
And to give you an idea of just how small the Toyota Aygo X and the Toyota Yaris Cross are, even compared to the Toyota C-HR that is sold in America, here's a table showing some of the key dimensions and capacities of all three.
| Feature | Toyota C-HR | Toyota Yaris Cross | Toyota Aygo X |
| --- | --- | --- | --- |
| Price (equivalent) | $23,880 | $39,174 | $20,021 |
| Length (in) | 172.6 | 164.5 | 145 |
| Width (in) | 70.7 | 69.5 | 68.5 |
| Height (in) | 61.6 | 62.8 | 60 |
| Weight (lbs) | 3,300 | 2,447-2,800 | 2,072-2,238 |
| Engine (L) | 2.0 | 1.5 (Hybrid) | 1.0 |
| Horsepower (hp) | 144 | 116 | 71 |
| Torque (lb.-ft.) | 139 | 113 | 69 |
| Legroom (F) | 43.5 | N/A | N/A |
| Legroom (R) | 31.7 | N/A | N/A |
| Headroom | 38.3 | N/A | N/A |
| AWD? | NO | AVAILABLE | NO |
Will America ever get the Yaris Cross or Aygo X?
The Yaris Cross isn't going to be sold in America anytime in the near or the distant future, and it's even more certain that the Aygo X won't be gracing American shores. Although some people might be disappointed to learn that Toyota's smallest SUVs are not going to be sold in the U.S., based on previous evidence, there won't be enough of them for Toyota to ever reconsider.